Jason Meyers in unique driver swap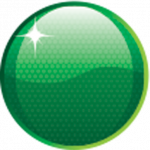 Defending World of Outlaws champion, Jason Meyers has had a 'driver swap' of a different kind when he went for a ride with the world-renowned Blue Angels FA-18 Hornet Aerobatic team.
Whilst used to piloting a low weight, high power Sprintcar in a confined environment – and enduring the odd rollover, nothing could prepare Meyers for what he'd experience in the 45 minute flight over US Naval Base El Centro in California – pulling up to 7.5G's.
"It's something else when they pull those manoeuvres," Meyers reflected.
"The force on your body is incredible. It's certainly the toughest workout I've ever had.
"I'm in the gym almost every day but still, it was pretty gruelling to see what they go through and they do it six days a week."
Lieutenant Dave Tickle was impressed by how Meyers handled the workout he gave him.
"My goal was to show him the maximum performance of the Hornet. He was loving it the whole time," Lt. Tickle said.
"I'm pretty sure his training as a race car driver served him well today."
Meyers – the first Californian to win the World of Outlaws Championship – had his entire Elite Landscaping crew on hand, along with many of his sponsors to witness his ride on the wild side, which made the day doubly significant.
"Within our team, we work hard on being very organised and consistent. It shows on the racetrack, and that's proven in winning the championship last year," he said.
"You come here and it's reinforced by something like this, by seeing how it's so systematic, how repetition makes it second nature in how they work.
"What I take away from here more than anything is to meet these pilots and maintenance team and see the pride they have in what they do."
The World of Outlaws Sprintcar Series continues this weekend in Las Vegas.