Final pre-season test vital for McLaren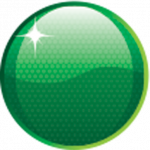 The fourth and final pre-season Formula One test, to be held at Barcelona on March 9-12, looms as a vital one for McLaren's early-season prospects.
Drivers Lewis Hamilton and Jenson Button have both bemoaned the unreliability of the team's new MP4-26 model since it hit the track at Jerez last month.
The seriously diminished track time has reportedly left the car in a largely undeveloped state compared with Red Bull's RB7 and Ferrari's F150th Italia.
Speaking to news agency Reuters, Hamilton said that he is concerned by the situation, but refused to admit the car was as bad as the one in which he started the disastrous 2009 season.
"The '09 was terrible because the car was hopping, three-wheeling through corners, it was locking up, and it had no downforce," said Hamilton.
"This doesn't lock up, it doesn't three-wheel and it handles really nice, better than last year's car, but it just doesn't have as much downforce…so that's where it feels weak.
"Hopefully we've got some more downforce coming onto the car before the first race."
With race-to-race development proving increasingly crucial in Formula One, McLaren yesterday announced a new partnership with French software experts Dassault Systemes.
The company specialises in computer automated design and product lifecycle management software, which according to McLaren, will help reduce the time lag involved in designing and implementing new components.
In other McLaren news, Hamilton is set to enter the 2011 season with a new manager.
The 2008 World Champion severed business ties with his father Anthony Hamilton 12 months ago, and has been without a dedicated business advisor since.
An announcement is expected before the Australian Grand Prix (March 25-27).