A1 GP in $650m fraud investigation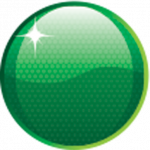 Britain's Serious Fraud Office is currently investigating the companies behind the A1 Grand Prix series, which collapsed in 2009 owing a reported $650 million.
According to British newspaper The Telegraph, two companies linked to former A1GP boss Tony Teixeira are at the heart of the investigation.
A1 Grand Prix Operations and A1 Holdings are said to owe £100m and £300m respectively, with questions currently being asked about how so much capital was raised.
Asset management firm RAB Capital backed Tiexeira's initial takeover of A1 GP from Dubai's Sheikh Maktoum in 2007, and has since been forced to write-down its entire £200m investment.
The A1 Grand Prix series folded prior to the commencement of its fifth season, which was scheduled to begin on the Gold Coast in place of the IndyCar Series.
Anna Bligh's Queensland Government was deeply embarrassed by the developments, which saw $2 million of public money paid to A1GP after the category's parent company went into liquidation.
Recent reports of A1 GP's 'nation versus nation' format being revived under the name A10 Grand Prix have failed to gain traction.