Victorian young gun out of 2011 ARC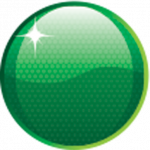 Victorian young gun Glen Raymond will sit out the 2011 Bosch Australian Rally Championship due to a lack of funding.
Raymond won the final round of last year's championship, in which he finished sixth driving the Raymond Partners Accountants Rally Team's self-built Mitsubishi Lancer Evo X.
The car has now been put up for sale.
"We have all put in a huge effort to try and put together a program for the championship this year, however it was to no avail," said Raymond.
"It is frustrating as we have the car and results, but there are just no opportunities available.
"I will spend this year trying to put together a program for next year, but I will also be flat out helping my brother Steve try to win the Victorian Rally Championship."
Raymond's family team joined the ARC in 2006, with Glen scoring a best finish of second in the 2009 season driving a Toyota Corolla Sportivo.
"For a low budget team, we have far exceeded our own and other people's expectations," said Raymond of his time in the championship.
"I cannot thank all my supporters enough, but I have to especially thank my family who have sacrificed a lot to help me get where I am today."
Raymond's ARC efforts also saw him take out the CAMS Motor Sport Personality of the Year award in 2008.
The news of Raymond's departure is a blow to the ARC, which will also be without Scott Pedder's rally-winning Mitsubishi entry this year, as the suspension expert focuses on his new role as ARC CEO.
The 2011 Bosch Australian Rally Championship begins with Western Australia's Quit Forest Rally on April 15-17.