Turbo true streeters join Pro Street ranks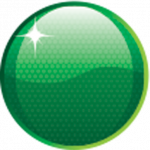 True street cars with blower or nitrous turbos will now be included in the Pro Street ranks, starting with the March 12 Pro Street Shootout at Willowbank Raceway.
The class is on trial, with Australian Pro Street Association co-owner and driver Johnny Wilson saying the decision to give the bracket a try had been made due to popular demand.
"This will be a chance for True Street Warriors with blower nitrous or turbos to get in and have some fun with the rest of the APSA clan, and is something we are really excited about," said Wilson.
"This class is being trialled, due to popular demand, and is sure to have some great combinations coming out to play Pro Street style."
"The March Australian Pro Street Association Shootout is going to be a show for everyone to see, with street car enthusiasts and car lovers like able to come and watch Australia's fastest Pro Street cars battling it out for prize money and bragging rights."
One racer who is particularly happy about the new category, operating at the event under a trial by the Australian Pro Street Association, is Capalaba's Johnny Hyde, who will be competing in the True Street Blown category with a factory six cylinder turbo VL originally built for his wife Peta.
"I have been racing on and off since I was 18 at Willowbank Raceway, and a few times I have run into the drama of building a car for the True Street brackets and then not being able to run the car for various reasons," said Hyde.
"In those cases I instead would run in the bracket of Modified Street, which brings both aspirated and blown vehicles together and saw me a bit behind the eight ball due to the variety of cars in the bracket.
"Now, I am really excited that we have the chance to run the car in True Street Blown, and hopefully we can keep the class going so we can see more and more of these cars in action in a class just for them."
The Pro Street Shootout will be held at Willowbank Raceway on Saturday March 12 – see www.willowbankraceway.com.au for more information.