Radical changes for Aston Martin Racing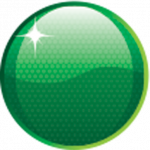 Aston Martin Racing has unveiled its 2011 Le Mans 24 Hours contender, dubbed the AMR-One.
After mating its V12 GT1 engine with Lola chassis in recent seasons, the new car has been designed and built in-house by Aston Martin Racing, and uses a bespoke 2.0 litre, six-cylinder turbo engine.
The open-top design is also a significant departure from previous AMR efforts, and comes at a time when Audi has moved from an open to a closed-top layout.
Six of the AMR-Ones cars will be built over the next two years, with five already being allocated to customers.
The factory team will enter a minimum of one car in the Intercontinental Le Mans Cup races, with a second added for special events such as Le Mans.
AMR Team Principal George Howard-Chappell believes his team has made the most of the new Le Mans regulations, which aim to equalise the performance of the petrol and diesel powered prototypes.
"We have chosen to run with a six cylinder turbocharged engine because we believe this offers the best potential within the petrol engine regulations," he said.
"With the ACO's commitment to effectively balance the performance of petrol and diesel Le Mans entrants – our hopes are high that we'll see the closest racing yet in the premiere LMP1 category."
The car will make its race debut at the first round of the 2011 Le Mans Series at Paul Ricard on April 3.