James Rosenberg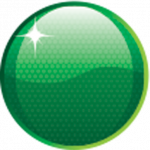 James Rosenberg might not be a name that you instantly associate with motor racing, but his contribution to the sport over the past two decades is immeasurable.
The South Australian businessman has helped many young Australian motor racing stars, and now he is branching out even further, backing New Zealand star Mitch Evans in his quest to become a Formula One driver.
Speedcafe.com.au's Grant Rowley caught up with Rosenberg to digest his racing interests in 2011 and beyond …
SPEEDCAFE: Let's just take stock of the people who you are supporting this year. You own the Racing Entitlements Contract that enters Tim Slade in the V8 Supercars Championship; you're leasing Marcus Zukanovic your Holden Commodore to compete in the Fujitsu V8 Series; you are assisting Ben Barker in Carrera Cup with Team BRM; you're backing Mitch Evans in his first proper international racing assault; and you've got a young Adelaide speedway hopeful on your books. You've always been a supporter of young talent, but you're now taking it to the next level …
JAMES ROSENBERG: This is the most I've ever supported in one year.
SPEEDCAFE: Do you do this because you're able to financial, or you just enjoying seeing the kids succeed? Why do you do this?
ROSENBERG: It's because I can. I'm 60-odd years and I'm in a position to help. I obviously love the sport and I enjoy watching young people succeed. And generally the people that I've chosen have gone on to bigger and better things, which is very rewarding.
There's also two other drivers that I have supported in the past. I helped Mark Poole in the early days of V8s. He ran for five years, and a kid called Ben Clucas who won the Formula 3 Championship in one of its strongest years. I really rate those two as drivers. I tried to actually get Ben to come out and race my Commodore in the Fujitsu Series this year, but in the end, we couldn't make it happen.
SPEEDCAFE: Slade is one of the guys who you've supported for a long time. On a local front, how far do you think he can go in V8 Supercars?
ROSENBERG: I've always seen young Tim as a star. I've been able to help him and now he's certainly repaying me everything that I've supported him with. He is certainly regarded as a bright light and hopefully that will continue. We all realise how tough the game is, so I'm pleased to be associated with his career.
SPEEDCAFE: Securing a Racing Entitlements Contract (REC) is a big investment. You bought that for the start of the 2009 season. Did you buy it to ensure Tim had a seat in the Championship, or did you saw value of owning a piece of V8 Supercars?
ROSENBERG: Oh, I'd have to say both. 50 percent helping Sladey and 50 percent for the commercial return. Hopefully there will be a good commercial return down the track.
SPEEDCAFE: In the 15 months that you've owned a REC, have you seen a commercial return yet?
ROSENBERG: No, I haven't, definitely not. Certainly last year I had to put in, which I totally expected. This year, under a new agreement with the Stone Brothers, I think I'll break even, and if that's the case, I'm more than happy.
SPEEDCAFE: You had a hands-on role with your #47 entry last year, alongside Paul Cruickshank who handled your commercial interests. This year, SBR has taken over the commercial aspects and you've taken a back seat role. Is this the best way for you to move forward?
ROSENBERG: Yeah, Stones are looking after the total commercial aspect of the business. I've done a deal with my REC money, and this is the way I definitely wanted it. I discussed this with Ross (Stone), and he agrees with me. I'm not a commercialised person. I just like my motorsport. I like to sit on pit wall, watch the lap times and not worry about the sponsors too much. I think it is fantastic the way it has worked out.
SPEEDCAFE: Stone Brothers Racing has an enviable record in the V8 Series. Last year, Shane van Gisbergen took a number of podiums and Slade was fast on occasion. Is the team ready to return to its glory days?
ROSENBERG: That's a hard question. Abu Dhabi was good, but it was a good track for the team last year too. It might be too early to stay, but it's always good to start with all three cars all up the front. They should have been in the top five or six the whole weekend until the incident with (Tony ) D'Alberto.
Put it this way, the team is a lot better prepared now, compared to last year. I know that for the fact. New engineers, a stable team, managing the workload. I couldn't be more happy with car #47's crew. It's exactly the same as last year, which always helps build momentum.
SPEEDCAFE: Can you see yourself doing a similar deal for next year. Is SBR your home for the future?
ROSENBERG: I want to stay where I am, if that's possible. I don't see any reason why not, either. Stones and myself have a bvery good relationship. We're both from the old school and it works very well. I feel like I'm part of the family there.
SPEEDCAFE: Lets talk about Mitch Evans. He's clearly a standout Australasian driver. Is he good enough to go all the way?
ROSENBERG: He was runner-up in Formula Ford and Formula 3, and he missed a round in last year's F3 title. Look, Mark Webber seems to think Mitch has what it takes, and he'd be a better judge than me! Mark is supporting him, so he's in a really good spot.
In the grand scheme, I'm only supporting him in a small manner, but I'm certainly part of his future.
He's clearly got potential. He's got youth on his side, he's only 17, and that's very, very important. There's plenty of good young kids around who are 21 or 22 who are trying to do the same thing, but for me, he proved in the New Zealand Toyota Series amongst a competitive pack that he is right on the money.
SPEEDCAFE: OK, Carrera Cup. You've had a long association with Team BRM. Ben Barker won the F3 title with them last year, now they step up for their first national-level tin top class.
ROSENBERG: I know the Rundle family well, I am very good friends with Bronte who originally started the team. They are a good family, we've had good business associations over the year.
For me, the Carrera Cup thing is a commercial package. I'm sure they're happy with the way it has worked so far, and I know they'll do a good job with it.
SPEEDCAFE: And to add to your collection of supporting racing stars, you've got your young South Aussie speedway driver. How did that come about?
ROSENBERG: I love the Sprintcars, and the Sprintacrs in SA is very strong. We looked around at three or four young kids and I believe that young Daniel really is the future. The family spend every dollar and cent on helping their son. I haven't supported him this year, but I will be supporting him soon. I think he really has the potential.