Inaugural Fujitsu 'Cool' Drivers announced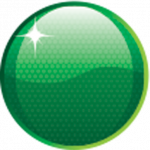 The 11 young drivers selected to participate in the inaugural year of the Fujitsu Cool Driver Program have been announced.
Seven karters, one from each State of Australia, and four National Formula Ford drivers have been confirmed as a part of the program, which has been designed to support up-and-coming race car drivers.
In the Formula Ford ranks, Cameron Waters (16), Nick Foster (18), Shae Davies (20) and Rhett Noonan (17) have been picked, while Jason LeCocq (15, WA), Brody Appleby (14, Tas), Renee Gracie (16, QLD), Damon Strongman (12, Vic), Joey Mawson (14, NSW), Royce Nott (19, NT), Todd Hazelwood (15, SA) are the Fujitsu Cool karters.
Over 370 young Australian drivers applied to be part of the program.
The selected drivers will receive financial and career support from Fujitsu General Australia and Velocity Management Group (headed by Speedcafe.com.au columnist Chris Jewell).
The average age of the entire squad is just 16 years.
Fujitsu General's Deputy Managing Director Philip Perham is looking forward to seeing his 'Cool' drivers compete at the highest level of their chosen discipline.
"We are just ecstatic here at Fujitsu that so many young motor racing stars wanted to be part of this program," Perham said.
"The applicants were all very worthy but in the end we had to apply the science we had at our disposal to come up with eleven worthy members.
"I am more than happy with the group we have, which includes some of the brightest motor racing talent in the country as well as some new, up-and-coming stars.
"Some of the responses to our letters of offer were simply incredible and really hit home how much these young drivers appreciate what we are trying to achieve. AFL, NRL, Cricket and Netball are among the sports that enjoy youth development programs, and Fujitsu is delighted to be the company pioneering this important ground within the motorsport sector."
See below for the reactions of all 11 drivers to be selected for the inagural Fujitsu 'Cool' Driver Program.
FUJITSU COOL DRIVER QUOTES
Renee Gracie (16) – Kuraby, Queensland
"The Fujitsu "Cool" Driver Program is an exceptional opportunity and I'm really excited and honoured about being included in the program's inaugural year.  Sports like AFL, Cricket, Netball and Soccer invest a lot of time and money into junior development and it's great to see Fujitsu supporting and developing motorsport's juniors for the future as well.  Being involved with the program – and as the only female – will enable me to race at the highest level and compete against the best juniors in the country."
Jason LeCocq (15) – Kingsley, Western Australia
"To be selected as a Fujitsu "Cool" driver is the most amazing thing that has happened to me in my Karting career to date.  My State title wins are very special, but to be selected from such a wealth of talent that exists here in the West just blew me away.  This opportunity means so much to me and my family as we don't have the biggest of budgets, but now with assistance from Fujitsu we will be able to make it over to the East Coast a couple of times to compete against the best in Australia."
Royce Nott (19) – Noonamah, Northern Territory
"I am excited to be accepted into the Fujitsu "Cool" driver program, as this will enhance my Karting career and give me an opportunity to travel interstate to race major meetings such as the Nationals in Western Australia.  I would like to thank Fujitsu for accepting me and I am proud to represent the Fujitsu brand of products."
Nick Foster (18) – Daisy Hill, Queensland
"I'm really excited about being a Fujitsu "Cool" Driver ahead of the 2011 Formula Ford season.  I learnt a lot last year and with the extra support from Fujitsu I believe we are going to have an excellent year.  It's a special opportunity and one that doesn't come around often, so I'd really like to thank Fujitsu and everyone involved in the Fujitsu "Cool" Driver Program."
Cameron Waters (16) – Mildura, Victoria
"I'm stoked that I got picked for the Fujitsu "Cool" Driver Program.  I think it will be an awesome program that will help kids from karts and Formula Ford progress into the next category.  I wish this very program was around when I was racing karts, but feel extremely lucky to have been chosen as one of the four Formula Ford drivers.  I'm sure being backed by a major company like Fujitsu will really give a boost to my career."
Brody Appleby (14) – Tarleton, Tasmania
"I am extremely excited to be given this opportunity to be included in the Fujitsu "Cool" Driver program.  It's great to see a company like Fujitsu including a Tasmanian driver as there have been some great drivers come from Tassie; like Marcos Ambrose and John Bowe.  I hope to be able to follow in their footsteps and want to thank Fujitsu and Velocity Management Group as this opportunity enables me to get closer to reaching my goals in Karting.  I can't wait for the media release to come out so I can tell my mates – ha ha."
Shae Davies (20) – Main Beach, Queensland
"To receive confirmation that I have become a Fujitsu 'Cool' Driver has been truly overwhelming.  I have been given one of the greatest opportunities in my life to succeed in top level Australian Motorsport and I intend to make the most of it for the entire season.  I have to extend a massive thank you to all involved in the selection process and specifically Fujitsu, Garry Rogers Motorsport and Velocity Management Group for giving me the opportunity."
Damon Strongman (12) – Frankston, Victoria
"To be chosen to be a part of the Fujitsu "Cool" Driver Program is an amazing opportunity and hopefully the start of chasing my dream to become a professional racing car driver.  As the youngest driver in the group of eleven I have the most to learn and will work hard to achieve my goals."
Rhett Noonan (17) – Piara Waters, Western Australia
"I'm so happy to secure the support from Fujitsu's "Cool" Driver program and really looking forward to a big first year in Formula Ford.  We have a lot to learn and hope to build on our relationship going forward."
Joey Mawson (14) – Hinchinbrook, New South Wales
When I opened the email I thought I had probably missed out, but then I read it and I was just overwhelmed that I had been chosen to be part of the Fujitsu "Cool" Driver Program … I just couldn't believe it and nor could my Dad – I just had so many emotions going through my head.  It's an unbelievable opportunity and I am proud to be one of the seven karters who've been selected."
Todd Hazelwood (15) – Athelstone, South Australia
"My family and I were all completely shocked when we received the incredible news that I had been accepted as a Fujitsu "Cool" Driver.  We've been trying for years to get my name out there and we can now enjoy the benefits of what the Fujitsu "Cool" Driver Program will provide.  It was like having a dream at first but then you realise it's actually real – but it did take some sinking in.  To be recognised, considered and chosen is incredible and being given this fantastic opportunity is one I am looking forward to repaying in full."
FUJITSU "COOL" DRIVERS 2011
Karting
Age
State
Comments
Renee Gracie
16
QLD
Arguably the best female karter in the country with a great start to 2011.  Top ranked
girl in Junior Rotax, Winner Rotax Qld Southern Star Series, 3rd Lismore Young Guns.
Brody Appleby
14
TAS
2010 Tasmanian champion, 2008 Tasmanian champion – has won numerous titles
and two special awards for his achievements.
Joey Mawson
14
NSW
One of the best two karters in the country and with a very bright future indeed.
Twice National Karting Champion in 2010 and Five-time State Title winner
Damon Strongman
12
VIC
Has already raced for five years and won six major titles and a host of other races.
Rarely outside the top five in a class that is one of the genuine benchmarks
Jason LeCocq
15
WA
2010 WA Champion (Jnr Nat & Clubman)and this year will contest a number of races
in the Eastern States.
Todd Hazelwood
15
SA
Numerous titles and championship wins. Widely regarded as one of the top five
Karters in Australia – has recently tested Formula Ford with Team BRM.
Royce Nott
19
NT
The best of the applicants from the top-end – winner of multiple State Titles and
rarely off the podium at all NT events.  Podium at WA State Title in 2009, 4th in SA.
Formula Ford
Age
State
Comments
Cameron Waters
16
VIC
2010 Victorian Formula Ford Champion, 1st 2008 Victorian Karting Title (Jnr Nat)
6th 2010 Australian Formula Ford Championship, Vic Karter of year 2006-2007.
Shae Davies
20
QLD
First full year contesting the Australian Formula Ford Championship, finished 8th
on debut at Gold Coast round 2010.  Former karter with podiums at State level.
Rhett Noonan
17
WA
Debut year in Australian Formula Ford Championship with Tander Sport – former
karter with some State level 'Kent' Formula Ford experience.  Rated highly by GT.
Nick Foster
18
QLD
Third place 2010 Australian Formula Ford Championship.  Multiple winner of State
Karting Tiles (2006 NSW & Vic Jnr Nat, 2007 Jnr Clubman Qld).