Holden star in Ford V8 Ute switch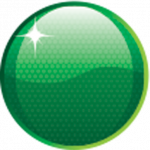 Holden stalwart Ryal Harris has switched to a Ford for this year's Yokohama V8 Ute Racing Series.
The 25-year-old Queenslander sold his Holden franchise to Walkinshaw Racing in the off-season, but returns to the class as part of Big Gun Racing's four-ute line-up after buying Rob Jarvis's Ford entry.
Harris had his first drive of the Falcon at Morgan Park Raceway this morning, testing alongside team-mates Greg Willis, Brad Patton and Peter Burnitt.
"I can't wait to have a crack at the title with this team," Harris told Speedcafe.com.au.
"The Ford suits my driving style better than the Holden because you can drive them harder into the corners and still make the apex.
"I've got a couple of sponsors helping me start the year off, and now we're searching for a major one to guarantee us for the whole season."
Harris has been a regular feature of the V8 Ute series since 2004, and believes this year will see him move from occasional race winner to championship contender.
"In the past we always prepared the car ourselves, and to be honest we've never really done it properly," he said.
"We've never had the budget, or the knowledge, and now we're with a team that has a wealth of experience with the Fords.
"Chris Pither drove one of their entries last year at Clipsal and put it on pole, so obviously the cars are prepared really well.
"There's no reason we can't challenge for wins every race, so I'm really looking forward to it."
The 2011 Yokohama V8 Ute Racing Series kicks off on March 17-20 at the Clipsal 500.
Several drivers will make their  full-time series debuts at the event, with Cameron McConville (CLICK HERE for previous story), Ryan Hansford (CLICK HERE for previous story), Kosi Kalaitzidis (CLICK HERE for previous story), Stephen White (CLICK HERE for previous story) and Sean Carter (CLICK HERE for previous story) among the newcomers.
See below for the full entry Round 1 entry list
| | | | |
| --- | --- | --- | --- |
| 1 | Grant Johnson | Hi Tech | Holden |
| 2 | Noel Edge | SEW Eurodrive | Ford |
| 3 | Gary Baxter | Sage Automation | Holden |
| 4 | Peter Burnitt | Kanga Racing | Ford |
| 5 | Kosi Kalaitzidis | Priority Engineering Services | Ford |
| 6 | Ryan Hansford | Truckline Racing | Ford |
| 7 | Jeremy Gray | Patinack Farm Racing | Ford |
| 8 | David Seiders | Australia Industrial Supplies | Ford |
| 9 | Andrew Fisher | Jesus Racing | Ford |
| 11 | Jack Elsegood | Coopers Clear | Ford |
| 13 | Gary Carson | Go! | Ford |
| 14 | Brad Patton | Denco Racing | Ford |
| 15 | Charlie O'Brien | Coombabah Plaza | Ford |
| 19 | Stephen White | Stephen White | Holden |
| 22 | Craig Dontas | Thirsty Camel | Holden |
| 23 | Ben Kavich | Workhorse Collision Repair | Ford |
| 24 | Nandi Kiss | Eagle Pro | Holden |
| 26 | Rhys McNally | Stratco | Holden |
| 27 | Kim Jane | Bob Jane | Holden |
| 28 | Sean Carter | Williams Race Tech | Holden |
| 30 | Graham Edwards | Williams Race Tech | Holden |
| 37 | Jason Gomersall | iSeek Racing | Ford |
| 42 | Chris Pither | Ice Break | Holden |
| 44 | Greg Willis | Juice Racing | Ford |
| 55 | George Elliot | Vittoria Coffee | Holden |
| 56 | Nathan Pretty | Monster Energy | Holden |
| 58 | Ryal Harris | Big Gun Racing | Ford |
| 61 | Cameron McConville | Bundaberg Racing | Holden |
| 69 | Charlie Kovacs | Red Express | Holden |
| 88 | Warren Millet | Wake Up | Holden |
| 92 | Jake McNally | West Coast Racing | Holden |
| 99 | Ben Dunn | Red Ass Mexican | Ford |