Bahrain Grand Prix decision soon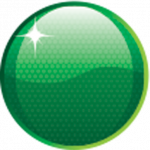 The fate of the 2011 Bahrain Grand Prix is set to be decided before the season gets underway in Australia later this month.
The Bahrain race, originally slated for March 13, was cancelled last month due to political unrest in the country.
According to Formula One Management boss Bernie Ecclestone, the race may be slotted into the already packed calendar, but will not be replaced by another European event.
"The FIA World Council will meet at the beginning of March and could look into the situation," he told formula1.com.
"I have already spoken with FIA President Jean Todt about the possibility of finding a new date and we both agreed that a decision has to be made before the season starts.
"We don't need an alternative race anywhere in Europe or any other place. We need a race in Bahrain.
"If the Crown Prince is of the opinion that his country is able to host a race we will return to Bahrain.
"I think the teams are sensible enough even to race in Bahrain in the summer break, and despite high temperatures, because this is the way we can support the country."
Ecclestone has already stated that Formula One will not be paid its 2011 Bahrain race fee, believed to be in the vicinity of $40 million, if the race is not rescheduled.
The GP2 Asia Series, which was forced to cancel its February 18-19 races at the Sakhir circuit, has announced that it will finish its season at Imola, Italy.
The event will take place on March 18-20, and serve as the second and final round of the Formula One feeder series.