Aussie businessman backs Mitch Evans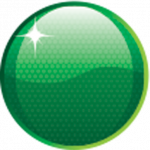 South Australian businessman James Rosenberg is backing Mitch Evans' quest for international motor racing stardom this year.
Rosenberg, the owner of Gawler Farm Machinery and the Racing Entitlements Contract that Tim Slade competes under in the V8 Supercars Championship, is one of Evans' key supporters in Evans'GP3 assault this year with MW Arden – the team part-owned by mark Webber.
Rosenberg's Gawler signage will be seen on the car of Evans in the European-based series this year.
Evans, 17, enters his first year of international competition after finishing runner-up in both the 2009 Australian Formula Ford Championship and 2010 Australian F3 Championship.
He also won the most recent Toyota Racing Series in New Zealand this summer.
Rosenberg sees Evans as the next big talent to come out of Australasia.
"Mark Webber seems to think Mitch has what it takes, and he'd be a better judge than me!" Rosenberg told Speedcafe.com.au.
"In the grand scheme, I'm only supporting him in a small manner, but I'm certainly part of his future.
"He's clearly got potential. He's got youth on his side, he's only 17, and that's very, very important. There's plenty of good young kids around who are 21 or 22 who are trying to do the same thing, but for me, he proved in the New Zealand Toyota Series amongst a competitive pack that he is right on the money."
For more with Rosenberg on all of his racing interests, CLICK HERE for today's edition of Speedcafe.com.au's Café Chat.