V8 Supercars introduces new starting procedure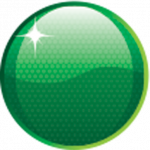 V8 Supercars will introduce a new, consistent starting procedure to all V8 Supercars races for the Clipsal 500 onwards.
V8 Supercars Operations Manager Damien White will take charge of the light controls, ensuring a consistent application for each race. In the past, the starter of each race was varied from event to event, with a number of issues occurring.
The standard procedure that White will ensure is maintained is that when the flag at the tail of the field is waved, five seconds passes by before the red light appears. The red light remains on for 3-5 seconds before the green light is illuminated.
The issue of inconsistent starts came to a head in the last race at Abu Dhabi when the lights were switched from red to green in less than 1.5 seconds, catching some drivers unaware.
White's role with be similar to official F1 starter Charlie Whiting (who is seen at the start of each F1 race broadcast just prior to the start the race).
"As the professionalism of the business continues to lift, we need to be more aware of every facet and every step of the whole process," White told Speedcafe.com.au
"The start of each race, obviously, has significant importance.
"There were concerns with the consistency of delivering the start procedure in regards to the lights going on and off. V8 Supercars has decided to appoint an official to do it at each round.
"That way, there will be consistency in delivering the process to make sure there are no surprises for the teams and drivers.
"My role during the races won't change. Once the start process is complete, which is done through communication with Race Director Tim Schenken, I will resume my normal position in pit lane and making myself available to the teams.
"This decision was only made yesterday, so I now have to speak all of the promoters of each event to inform them of this new process."