Red Bull announces innovative Infiniti deal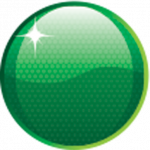 Red Bull Racing has announced car maker Infiniti as a major partner for the 2011 Formula One season.
While not currently used in Australia, Infiniti is the luxury brand of Nissan, which is 44% owned by Red Bull's current engine supplier Renault.
Contrary to widespread reports, the team's engines will remain Renault branded and not be re-badged as Infinitis.
Infiniti will assume key branding positions on the Red Bull Racing cars and personnel, while the deal may also see a technical collaboration between Inifiniti and the Milton Keynes based team in areas such as KERS.
According to Infiniti's vice-president Andy Palmer, the company is looking forward to the promotional and technological benefits of Formula One.
"Over the mid-term, Infiniti will be simultaneously expanding its global presence and broadening its product range," he said.
"Given these twin ambitions, it is clear that Formula One offers us an unrivalled global communications platform, complementing Infiniti's ethos of Inspired Performance.
"There are all sorts of things where there is potential to work together (with the team).
"We are a car company, so in consequence we have a lot of power in terms of analytical type of work.
"Obviously Nissan is a leader in electrical vehicles so, as things move in that direction, there are opportunities to work that way.
"But we will see. It will be a case of wait and see. We are there to answer requests in the first instance and then we will see how it goes."
Red Bull Racing team principal Christian Horner said that Infiniti approached the team about the partnership.
"Red Bull has always taken a different approach, so when the Infiniti executives outlined their innovative plan to us we were very open to working with them," he said.
"Coming off the back of our 2010 Drivers' and Constructors' World Championships, we feel even more excited to be starting the 2011 season with a new and committed partner like Infiniti."
Nissan is expected to bring the Infiniti brand to Australia in 2012, as it continues its push to overhaul Mazda and Hyundai for fourth place in the Australian new car market.