Mazda announces third entry for Targa Tasmania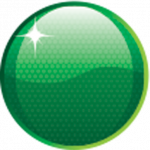 Highly experienced Tasmanian rally champions, Jamie and Simon Vandenberg have been recruited to the official Mazda squad for this year's Targa Tasmania in April.
The Vandenbergs will pilot a second RX-8 SP alongside Steve Glenney and Bernie Webb, while young rally stars Brendan Reeves and Rhianon Smyth will once again drive a Mazda3 MPS.
Jamie and Simon are familiar with the testing nature of Targa Tasmania, having competed in the gruelling event in their home state on three occasions.
Simon Vandenberg is no stranger to the Mazda team, having stepped in as co-driver to Reeves at Targa Wrest Point, where the pair delivered a convincing Showroom Class win.
Targa Tasmania 2011 will be the first time Jamie Vandenberg has driven for the Mazda Motorsport team and he is looking forward to the challenge.
"I'm really excited to have scored the opportunity to drive for the Mazda factory team," said Jamie Vandenberg.
"I'm looking forward to a great event and I'm hoping to deliver some top results for Mazda."
After recording their best ever results in the Australian Tarmac Championship at Targa Wrest Point, Mazda Motorsport boss Allan Horsley was keen to add the extra car to the line-up for Targa Tasmania.
"Targa Tasmania is probably the most prestigious marathon rally in the world and we want to give ourselves every opportunity to take home the Silverware" said Horsley.
Steve Glenney will be looking to go one better in his RX-8 SP after finishing second to Jason White in his Lamborghini Gallardo at Targa Wrest Point.
Both RX-8 SPs will undergo a complete test program and some final electronic tuning in the lead up to the event.
Off the back of the World Rally Championship in Portugal on March 24, Reeves will once again team up with Smyth and attempt to add another Showroom victory for the Mazda3 MPS.
2011 represents the 20th anniversary for Targa Tasmania and will feature a top class field for the six-day event from 27 April.