Healthy grids for Kumho V8 Touring Car Series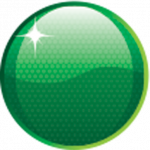 The Kumho V8 Touring Car Series looks set for a bumper 2011 season, with fields in excess of 20 cars expected at all five rounds.
A total of 18 competitors have nominated for the full schedule of events, while a further seven are expected to make sporadic appearances.
The field will include multi-car efforts from former Fujitsu Series teams Fernandez Racing, Sydney Star Racing and Image Racing, in a major turnaround from the four-car grid seen at the opening round last year.
"The series has come a long way very quickly," Shannons Nationals series director Rob Curkpatrick told Speedcafe.com.au.
"Introducing the BA Falcons and VY Commodores last year has really made a big difference.
"V8 Supercars and CAMS have allowed us to convert BFs to BAs and VZs to VYs under special circumstances, which has given us a lot more cars.
"There just weren't as many of the older cars (EB-AU Falcons and VP-VX Commodores) around as we'd originally hoped."
The technical regulations remain stable for 2011, while the BF Falcons and VZ Commodores will join the eligibility list next year.
With the help of new naming rights sponsor Kumho, entry fees have been reduced to further entice competitors, while a trophy has been introduced for the highest placed 'old model car' (pre-BA and VY) at each round.
An end-of-season trophy for the highest points scorer under 25 years of age will also feature, with Curkpatrick explaining that the series aims to cater for any driver that wants to run a car.
"We always said from day one that it's a place for young drivers to learn how to drive these cars, as well as for the older guys to keep racing," he said.
"It's always been that way and I think it will continue to be a mixture of competitors in the future.
"It's good because the older blokes help the younger blokes, and while it's very competitive, it's very co-operative as well."
The 2011 season will see a pair of 'heritage liveries' compete, with Steve Ingwersen and Steven Voight set to run Castrol and Valvoline colours on their Perkins Engineering and Garry Rogers Motorsport-built Commodores respectively.
The series kicks off with the Shannons Nationals at Wakefield Park on April 1-3.
See below for the full list of 2011 Kumho V8 Touring Car Series competitors
| | | | | |
| --- | --- | --- | --- | --- |
| No. | Driver | Competitor | Car | Origin |
| 1 | Tony Evangelou | Tony Evangelou | Ford Falcon BA | Ford Performance Racing |
| 4 | Justin Garioch | Fernandez Racing | Ford Falcon BA | Britek Motorsport |
| 5 | Matt Hansen | Forpark Australia | Holden Commodore VY | Holden Racing Team |
| 7 | Jim Pollicina | Jim Pollicina | Holden Commodore VY | Tasman Motorsport |
| 8 | Steve Ingwersen | Steve Ingwersen | Holden Commodore VT | Perkins Engineering |
| 11 | Sean Fardell | Sean Fardell | Holden Commodore VX | Perkins Engineering |
| 14 | Jason George | Jason George | Ford Falcon BA | Dick Johnson Racing |
| 18 | Leigh Moran | Leigh Moran | Ford Falcon EL | Dick Johnson Racing |
| 21 | Chris Delfsma | Chris Delfsma | Ford Falcon AU | Craig Bastian |
| 22 | Dean Kovacevic | United Racing | Holden Commodore VY | Perkins Engineering |
| 23 | Nathan Garioch | Fernandez Racing | Ford Falcon BA | Ford Performance Racing |
| 25 | Michael Hector | Image Racing | Ford Falcon BA | Larkham Motor Sport |
| 26 | John Vergotis | John Vergotis | Ford Falcon AU | Ford Tickford Racing |
| 27 | Shaun Fennell | Shaun Fennell | Holden Commodore VX | Imrie Motorsport |
| 31 | Derrick Hocking | Derrick Hocking | Holden Commodore VY | Garry Rogers Motorsport |
| 32 | Graham Stewart | Graham Stewart | Holden Commodore VT | Motorsport Engineering Services |
| 33 | Steven Voight | Sydney Star Racing | Holden Commodore VY | Garry Rogers Motorsport |
| 39 | Chris Smerdon | Chris Smerdon | Ford Falcon BA | Stone Brothers Racing |
| 48 | Andrew Manson | Andrew Manson | Ford Falcon BA | Ford Performance Racing |
| 49 | Terry Wyhoon | Image Racing | Ford Falcon BA | Stone Brothers Racing |
| 50 | Mark Sheppard | Mark Sheppard | Ford Falcon BA | Brad Jones Racing |
| 62 | Scott Loadsman | Scott Loadsman | Holden Commodore VY | Paul Morris Motorsport |
| 68 | Shane Beikoff | Beikoff Racing | Ford Falcon AU | Rod Salmon Motorsport |
| 81 | Michael Bartsch | Michael Bartsch | Ford Falcon AU | Steve Ellery Racing |