Hankook WRX takes on internationals at WTAC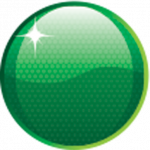 Sydney metal fabricator Ben Creswick believes his Subaru Impreza WRX will be competitive against the best international competition at this August's World Time Attack Challenge.
The Eastern Creek event, which pits highly modified production-based vehicles against each other in a series of hotlap sessions, was dominated by the Japanese CyberEVO team last year.
Creswick's Hankook-backed WRX boasts approximately 700bhp at the wheels from its 2.5 litre turbocharged engine, as well as a full carbon fibre body.
Having lapped Goulburn's Wakefield Park circuit within three seconds of the V8 Supercars lap record in testing, Creswick says he must match CyberEvo's 2010 benchmark (1:30.587s) at Eastern Creek before this year's event.
"We're aiming to match the current record in testing," said Creswick.
"Aerodynamics will play a really big part in whether we reach the pace of the Japanese cars, as they are many years of development ahead of us.
"But I've got some good people on board, and am now getting technical advice from Cusco Japan in regard to the aero, which holds us in good stead."
Four-wheel-drive Mitsubishi Evo and Subaru WRX entries took the first three places in last year's WTAC, which Creswick believes was no coincidence.
"At the time I started getting more serious with it, the U.K and U.S national champions were both 1999 model WRXs," he said. explaining
"That generation WRX's lightweight, handling and capacity potential – you can have anything up to 2.8-litre if you want it – makes it an ideal base for a time attack car.
"And the AWD is a benefit too because, with the power output we're expecting, I doubt you could do it with a RWD car."
The 2011 World Time Attack Challenge will take place on August 5-6 at Eastern Creek Raceway.