Daimler buys remainder of Mercedes GP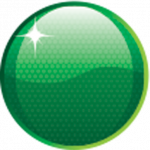 Ross Brawn and Nick Fry have sold their stake in the Mercedes GP Formula One team with the company now owned wholly by the car manufacturer's parent company Daimler AG and financial partner Aabar Investments PJS.
Daimler and Aabar have purchased the remaining 24.9 per cent of the outfit that was owned by founding team management members, including Brawn and Fry.
The shareholding structure sees Daimler owning 60 percent, with the Abu Dhabi-owned group Aabar securing remaining 40 percent.
Daimler AG CEO Dr Dieter Zetsche said that the company's purchase of the remaining shares makes their intentions clear.
"The acquisition of a majority stake holding in our Silver Arrows team sends a clear signal that we intend to achieve technical and sporting success on world motorsport's biggest and most important stage – and to do so in cost-effective conditions," he said.
Brawn, who was a key figure in saving the team after Honda's departure from F1 at the end of 2008, said that he will remain committed to the team for the foreseeable future.
"Daimler and Aabar's acquisition of the remaining 24.9 per cent stake in Mercedes-Benz Grand Prix will be a further step in the consolidation and strengthening of our team for the future," Brawn said.
"I remain fully committed to our team for the long-term, along with the management team and all of our employees. We all look forward to the challenge of making our team successful, and proudly representing Mercedes-Benz and the racing tradition of the Silver Arrows."