Walkinshaw Racing close on enduro line-ups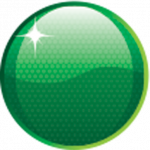 Walkinshaw Racing is well advanced in its endurance driver search – for both the traditional two-driver races at Phillip Island and Bathurst as well as the Gold Coast 'international' event.
Cameron McConville, Craig Baird and the team's Fujitsu V8 Series driver Nick Percat appear set to be confirmed as the drivers to partner James Courtney, Garth Tander and Fabian Coulthard in the two Toll Holden Racing Team and the Bundaberg Racing entries respectively.
Also, international stars Ryan Briscoe, Patrick Long and Dario Franchitti have been mentioned as the team's Gold Coast steerers.
Walkinshaw Racing CEO Craig Wilson said that he is close to locking in his full compliment of endurance drivers.
"We're very developed in terms of who the drivers will be for all of the enduros," Wilson told Speedcafe.com.au.
"It's an announcement we'll make in due course. There's other more pressing things that we have to do, but our plans are 90 percent finalised for the long distance events, including the Gold Coast."
While the list of drivers appears set, the question of 'who drives with who' won't be finalised until closer to the first enduro at Phillip Island in September.
During the organisation's test day last month, McConville drove James Courtney's #1 Toll HRT Commodore, while Percat completed a race simulation in Tander's #2 entry.
In terms of size, this combination might be the best fit …
Courtney says that his preference is for an experienced co-driver.
"For sure, you're after a more experience guy, but saying that, Nick has been pretty quick at testing," Courtney told Speedcafe.com.au.
"For me, there's no preference. I'm pretty happy with the decision that the team has made and we'll just wait and see closer to the event, who is closer in the championship, but I'm happy. All three are fine."
Courtney acknowledges that McConville would be an ideal fit.
"We're both very similar in height and build," he said.
"Cam enjoyed my car at the test. My car is a bit different to the way Garth's car was. He had nothing but good things to say about it. I think he was quite comfortable about it. He's a very established driver and I'm sure he'd do a good job."
Tander was less committal on the enduro line-ups. He paired with McConville last year, finishing third in the Bathurst 1000 before taking Saturday's race win at the Gold Coast.
He told Speedcafe.com.au that a decision on combinations is still some way down the track.
"I think you need to be careful not to draw conclusions from the test day," Tander said.
"The reason Nick drove my car at the test day was for a couple of reasons. He fits in my car, and I've been mentoring him for a long time and he needed to do some race runs, and we needed to do some race runs with our car. It was a hot day and he is younger than I am so I threw him in!
"That was the extent of that.
"He's doing everything that is expected of him, but it's a long bow to draw. Certainly, there's a lot of water that has to go under the bridge before anyone in the organisation decides what's happening."
The L&H 500, Phillip Island will be held on September 16-18, followed by the Supercheap Auto Bathurst 1000 on October 6-9 and the Armor All Gold Coast 600 on October 21-23.
The Toll Holden Racing Team recently celebrated its 21st birthday. See below for Speedcafe.com.au's exclusive video …