Two Australians set for USF2000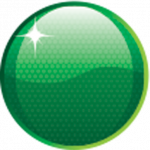 Australia will have two representatives on the 2011 USF2000 National Championship grid, with Luke Ellery and Nathan Morcom both planning to contest the open-wheel class.
Ellery will race for JDC Motorsports, having impressed the team in a one-off appearance last year which saw the 21-year-old end the weekend on the podium.
"We had such a great debut at the end of last year, so it was only natural to jump on a plane and aim for wins this year," said Ellery, who won the 2010 Victorian Formula Ford Championship in a Kent-powered Spectrum.
"The amount of work that has gone into raising money to do that has been huge, my family and friends have stuck together and we have got something together for the first few rounds of the championship."
Morcom joins Primus Motorsports for his first assault on the series, after finishing 10th in last year's Australian Formula Ford Championship.
The 18-year-old also made appearances in New Zealand's Toyota Racing Series, the Australian Formula 3 Championship and the Australian Manufacturers Championship in 2010, and is looking forward to heading to the United States.
"Last year was a 'try it and see' exercise in many ways," said the 18-year-old.
"Although I did the full Australian Formula Ford Championship, I was already focusing on moving up to the next level in 2011.
"Driving a 'wings and slicks' car for the first time in New Zealand was a steep learning curve, but I managed a seventh placing in only my fifth TRS race.
"More important was the discovery that this type of car suited my driving style better than a Formula Ford.
"That was confirmed when I drove the F3 car. My lack of experience was a disadvantage in qualifying, but eighth, sixth and fourth placings in the three races were very encouraging."
The opening round of the 2011 USF2000 Championship takes place at Sebring from March 17-18, supporting the 12 Hour American Le Mans Series race.
The remaining six rounds will run on the Izod IndyCar Series support program.