Tony Bates returns to Fujitsu V8 Series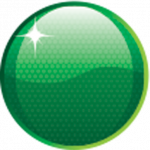 Tony Bates will return to the Fujitsu V8 Supercars Series this season, joining Greg Murphy Racing's four-car squad.
The Victorian spent the previous two seasons in Commodore Cup, having run a full-time Fujitsu program in 2008 with TAG Motorsport.
Bates had seemed destined to move to the reborn Carrera Cup Championship this year, but slots into GMR's four-car V8 Supercars team after South African teenager Brandon Auby withdrew last month.
"I came very close to racing in the Carrera Cup, and I'm sure it will be a very successful and professionally-run series," said Bates, who contested two Fujitsu rounds last year.
"However, I have already had experience in V8 Supercars, where if I had decided to do Carrera Cup, I would have had to learn how to drive a completely different type of car.
"When the opportunity came up to race in the Fujitsu Series in last year's title-winning car, it was too hard to miss. Greg Murphy Racing is a top-line, professional racing outfit with the same standard of facilities as a main-game V8 Supercar team, and their cars are among the very best in the Fujitsu field, as Steve Owen demonstrated last year."
Bates will race alongside his long-time ally Geoff Emery this season, with Daniel Jilesen and a yet-to-be-named fourth driver also in the team.
Team principal Kevin Murphy believes Bates could be a surprise packet this season.
"I think it's fair to say that Tony's first love is the Fujitsu Series, and his sponsors clearly desired a closer association with the Fujitsu Series," Murphy told Speedcafe.com.au.
"When we had a vacancy appear in the team he wasn't talking to anyone else.
"He's friends with Geoff (Emery) and he knows the team, so in the end I don't think it was a hard decision.
"I believe that with a full-season in a very good car and with a dedicated engineer, Tony will surprise a few people this year."
Speedcafe.com.au understands that GMR's fourth driver will be locked in by early next week, when the team holds its first test day of the season.
The driver is believed to be a newcomer to V8 Supercars with a varied racing background that includes speedway.
GMR had hoped to defend its 2010 Fujitsu Series title with an experienced driver, after Steve Owen was snapped up by Paul Morris Motorsport for this year's V8 Supercars Championship.