Kane finishes Super Sedan Series with win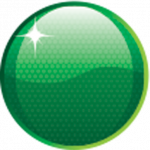 Darren Kane has taken yet another Carline Mufflers National Super Sedan Series victory for the Ian Boettcher owned Dominator race team – confirming the win at the Grand Final at Tyrepower Sydney Speedway on Saturday night.
Kane surged to victory in the stoppage ridden affair – after at one stage dropping back to fourth. Former National Champion, Jamie McHugh was leading the way, before he dropped a tailshaft just past the midway point.
Victorian Mick Nicola was the man looking most likely with 10 laps to go, he was fairly comfortable out in front.
Kane's Dominator chassis came into its own late in the race and he wound it on around the outside to take victory in the Grand Final – the first time an NSSS event has been run in Sydney.
It also confirmed Kane's position as Series Champion.
Tasmanian – Jarrod Harper – who always performs solidly on the National stage, worked his way forward from 11th on the grid to complete the podium. Queenslander, Des Korn finished fourth in front of South Aussie, Shane Best.
2010/2011 Carline Mufflers National Super Sedan Championship standings
| | | |
| --- | --- | --- |
| 1 | Darren Kane | 2865 |
| 2 | Trent Wilson | 2567 |
| 3 | Brad Smith | 2483 |
| 4 | Lucas Roberts | 2217 |
| 5 | Michael Nicola | 2184 |
| 6 | Tony Barklimore | 2037 |
| 7 | Colin Hockley | 2000 |
| 8 | Des Korn | 1900 |
| 9 | Kevin Purton | 1846 |
| 10 | Shane Best | 1783 |