Jeff Gordon breaks 66-race winless streak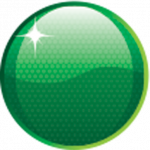 Jeff Gordon has broken his 66-race losing streaking by winning the Subway 500 at Phoenix.
Gordon passed Kyle Busch with eight laps remaining to take the win – his first since 2009 at Texas.
The race was just the second event for Gordon with new crew chief Alan Gulstofson.
Busch finished second from reigning champion Jimmie Johnson and Kevin Harvick.
Harvick, who suffered an early engine failure last week in the Daytona 500, had a big scare at Phoenix, when he was involved in a multi-car crash in the tri-oval on Lap 60.
The #29 Chevrolet spun but was undamaged in the incident, which was triggered by contact between Kyle Busch and Carl Edwards. The shunt also saw Jeff Burton and eventual winner Gordon with damage.
The Lap 67 restart saw an even bigger accident unfold, with Brian Vickers spinning in-front of the pack after cutting a tyre.
The mayhem saw Jamie McMurray, Burton, Clint Bowyer, Robby Gordon, Andy Lally, David Reutimann and Travis Kvapil to the garage.
Ryan Newman and Kasey Kahne escaped the carnage to finish fifth and sixth respectively, while Tony Stewart took seventh after falling from second in the final laps due to taking just two tyres at his final pitstop.
Kurt Busch, A.J. Allmendinger and Dale Earnhardt Jr rounded out the top 10.
Australian Marcos Ambrose finished 16th, one lap down from the leaders.
Daytona 500 winner Trevor Bayne had a disastrous weekend, crashing in Sprint Cup practice, Saturday's Nationwide Series race and Sunday's Subway 500.
David Regan failed to bounce back from his Daytona disappointment, crashing heavily on the exit of Turn 4 when a tyre went down.
Kyle Busch now leads the championship standings by three points from his brother Kurt, with Tony Stewart, A.J. Allmendinger and Jeff Gordon rounding out the top five.
The championship continues next weekend in Las Vegas.
Here is the video of the 'Big One' at Phoenix

See below for the full Subway 500 results
| | | | | |
| --- | --- | --- | --- | --- |
| FIN | DRIVER | MAKE | SPONSOR | LAPS |
| 1 | Jeff Gordon | Chevrolet | Drive to End Hunger | 312 |
| 2 | Kyle Busch | Toyota | Combos | 312 |
| 3 | Jimmie Johnson | Chevrolet | Lowe's / Kobalt Tools | 312 |
| 4 | Kevin Harvick | Chevrolet | Jimmy John's Gourmet Sandwiches | 312 |
| 5 | Ryan Newman | Chevrolet | Tornados | 312 |
| 6 | Kasey Kahne | Toyota | Red Bull | 312 |
| 7 | Tony Stewart | Chevrolet | Office Depot / Mobil 1 | 312 |
| 8 | Kurt Busch | Dodge | Shell / Pennzoil | 312 |
| 9 | A.J. Allmendinger | Ford | Valvoline | 312 |
| 10 | Dale Earnhardt Jr. | Chevrolet | National Guard / Amp Energy | 312 |
| 11 | Denny Hamlin | Toyota | FedEx Freight | 312 |
| 12 | Matt Kenseth | Ford | Crown Royal | 312 |
| 13 | Mark Martin | Chevrolet | GoDaddy.com | 312 |
| 14 | Martin Truex Jr. | Toyota | NAPA Auto Parts | 312 |
| 15 | Brad Keselowski | Dodge | Miller Lite | 312 |
| 16 | Marcos Ambrose | Ford | Stanley | 312 |
| 17 | Paul Menard | Chevrolet | Vertis / Menards | 312 |
| 18 | Casey Mears | Toyota | GEICO | 312 |
| 19 | Juan Montoya | Chevrolet | Target | 312 |
| 20 | Greg Biffle | Ford | 3M | 312 |
| 21 | Bobby Labonte | Toyota | Clorox | 310 |
| 22 | David Gilliland | Ford | Taco Bell | 310 |
| 23 | Bill Elliott | Chevrolet | Security Benefit | 309 |
| 24 | Mike Skinner | Ford | Cerwin-Vega Mobile / K1 Speed | 308 |
| 25 | Tony Raines | Ford | Front Row Motorsports | 306 |
| 26 | Jeff Burton | Chevrolet | Caterpillar | 276 |
| 27 | Clint Bowyer | Chevrolet | Cheerios / Hamburger Helper | 260 |
| 28 | Carl Edwards | Ford | Subway | 252 |
| 29 | David Reutimann | Toyota | Best Western | 246 |
| 30 | Brian Vickers | Toyota | Red Bull | 238 |
| 31 | Andy Lally * | Chevrolet | Super Eco-Fuel Saver | 237 |
| 32 | Robby Gordon | Dodge | Speed Energy / Bashas' | 236 |
| 33 | Joey Logano | Toyota | The Home Depot | 213 |
| 34 | Regan Smith | Chevrolet | Furniture Row Companies | 213 |
| 35 | Jamie McMurray | Chevrolet | Bass Pro Shops / Tracker | 126 |
| 36 | David Ragan | Ford | UPS "We Love Logistics" | 125 |
| 37 | J.J. Yeley | Chevrolet | AAMCO Transmission / Ohsweken | 72 |
| 38 | Landon Cassill | Toyota | Big Red | 68 |
| 39 | Travis Kvapil | Ford | Long John Silver's | 66 |
| 40 | Trevor Bayne | Ford | Motorcraft / Quick Lane Tire & Auto | 49 |
| 41 | Michael McDowell | Toyota | HP Racing LLC | 43 |
| 42 | Dave Blaney | Chevrolet | Accell Construction | 27 |
| 43 | Joe Nemechek | Toyota | NEMCO Motorsports | 22 |