Frustration for Molly Taylor in British Rally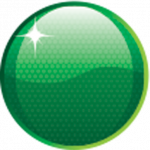 Overheating problems for her Ford Fiesta R2 has put an early and disappointing end to Australian rally driver Molly Taylor's first event for the 2011 season in Europe.
Taylor and fellow Australian co-driver Rebecca Smart had been aiming for a strong result at the Rallye Sunseeker in southern England, the first round of the British Rally Championship. Also of importance was the work inside the car between the two Australians as they continue to fine-tune their pace noting system ahead of the WRC Academy sub-series at the World Rally Championship in Portugal next month.
"It was so frustrating," said Taylor.
"We were just starting to find our feet and things were falling into place when the temperature warning light came on during the last stage (SS4) of the first loop.
"We replaced the fan during service straight after that stage and went back out again. But we were only about a mile into stage five when the light came on again, so rather than risk damaging the engine; I made the call to pull out.
"Apart from that, the only real issue I had was that I was rusty, because I haven't done an event since September."
Aside from the drama and the disappointment, Taylor said she and Smart were reasonably comfortable in the car on their first outing together, although they hadn't had enough time to build up to full commitment. That, they hope, will come next weekend.
"We've entered the Malcolm Wilson Rally which we will use as a test session and try to pick up where we left off this weekend," said Taylor.
"I just want a good solid day's run to work out what I can get out of the car, because the next event we do is the WRC round in Portugal, and we want everything to be going as smoothly as possible for that."
This weekend's 36th annual Malcolm Wilson Rally, created by the former world championship driver and current Ford WRC team manager, is a one-day event that is 306km long, of which 73km is timed against the clock, in seven special stages.