Former MINI racer joins V8 Ute Series field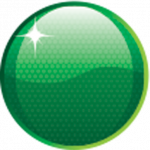 Former MINI Challenge racer Sean Carter has found a home in the Yokohama V8 Ute Series for 2011.
The 20-year-old Victorian will lease the #43 Steve Hodges Holden VE for the season, which will be prepared by Williams Race Tech.
Carter finished fifth overall in his Jason Bargwanna Motorsport MINI last year, having previously competed in the Victorian Porsche 944 class.
Carter had intended on battling for the MINI Challenge title this season, but was forced to change tact when the series was closed down.
"My plan has always been to spend two years in each category as part of the learning process and once we found out the Mini's were finished there was really only one choice and that was to step up and give the utes a go," said Carter.
"The V8 Ute series is seriously competitive, with a lot of very good drivers and it will be interesting to see where I sit in the field come qualifying time at the Clipsal 500."
Carter will have three test days before making his race debut, and is looking forward to having his first taste of the unique vehicles.
"The biggest thing for me to get used to will be the weight transfer of the Utes as well as all that power being fed through the rear wheels, plus, I'm used to ABS brakes which we don't have in the utes," he said.
"So it's going to be a serious challenge but one I can't wait to begin."
The 2011 Yokohama V8 Ute Series kicks off on March 17-20 at the Clipsal 500.