David Sera wins in America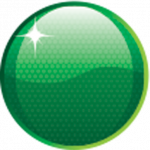 Modern day Australian karting icon David Sera was victorious in the Florida Winter Tour at West Palm beach on the weekend.
Victory in Sunday's main event was enough to elevate the Arrow pilot into the championship lead, however, his weekend was far from straight forward.
Sera had to overcome adversity in Saturday's final where he was involved in an incident off the start line that dropped him to the back of the field.
"On the start line of the final, I was getting pushed entering turn one, and in the braking area I spun around due to the contact," said Sera.
"I ended up over 100 metres behind the last kart (34th position) and made my way to 6th at the finish. The driver in fifth got dropped back a few positions for contact of karts which moved me up to fifth at the end."
Sera's route to victory on Sunday was more straight forward.
During the early laps of the race Sera was shuffled back to sixth behind IndyCar drivers Jay Howard and Dan Wheldon. He then meticulously worked his way forward before working with Howard during the late stages to slipstream away from the third placed runner.
Sera made a pass for the lead on the final lap before going on to claim the victory, and take over the championship lead with two events remaining.
"There is a 15 second straight where you are flat out where slipstreaming really came into play so I worked with Howard and we were able to pull away from third place," said Sera.
"To take the championship lead really makes all of the travel worthwhile and I'm really looking forward to the final round next month."
Sera will return to Australia this week to prepare for the Victorian Championships before heading back to America shortly after.
Also competing on the weekend was Victorian youngster Adrian Lazzaro. He had a trouble-filled weekend but charged through the pack in the final day from 34th to 15th.