Carrera Cup test for Formula 3 Champion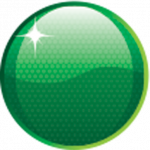 Australian Formula 3 Management has continued its bid to entice competitors to the open-wheel class by announcing a Carrera Cup test for the 2011 champion.
The test will be hosted by South Australia's Team BRM, which will run a Carrera Cup entry this season in addition to its F3 program.
The prize will be fully-funded, with Formula 3 Management paying for the driver's flights and insurance costs.
Team BRM manager Mark Rundle says that his team is pleased to be able to offer the test, which could potentially lead to a subsidised drive in the 2012 Carrera Cup Championship.
"Formula 3 has always been and will continue to be a major part of our existence, and we have always tried to do as much as we can to support it and help it grow," said Rundle.
"It was a pretty easy decision to offer up the Porsche to the 2011 Champion.
"It's a good chance for Formula 3 to offer progression to drivers in the series and give them an opportunity to show what they can do in a category recognised as a feeder to GT racing overseas, and V8 Supercars here.
"Naturally I hope one of our 2011 Team BRM F3 drivers wins the opportunity," he added.
"But if it's someone else then we're keen to see what made them good enough to knock our guys off by giving them a run in the Carrera Cup car."
Last year's Formula 3 Championship front-runners have gone in different directions this season, with Ben Barker heading to Carrera Cup (with Team BRM), Mitch Evans to GP3 (with MW Arden), and Tom Tweedie to the Fujitsu V8 Supercars Series (with MW Motorsport).
Contenders for the 2011 title have yet to emerge, although six-time champions Team BRM are sure to contend.
The team has committed to running a minimum of two cars, pending the finalisation of drivers and budgets.
Speedcafe.com.au understands that John Magro will also complete a full campaign, having appeared at three rounds with R-Tek Motorsport last season.
The mango farmer is currently closing in on a deal to purchase a Dallara F307 chassis from within Australia, with his campaign to be funded by his own clothing brand to be launched later this week.
Fellow Queenslander John Mills confirmed on Friday that he's bringing a French Mygle chassis to the championship this year, which is scheduled to debut at Winton's opening round (CLICK HERE for separate story).