Ambrose takes positives from Phoenix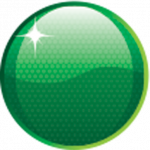 Marcos Ambrose has described his first race on a one-mile oval with Richard Petty Motorsports as a "good learning experience."
The Australian finished 16th in the Subway Fresh Fit 500 at Phoenix International Raceway, greeting the chequered flag just one lap behind race-winner Jeff Gordon.
Ambrose was relieved with the result, after being caught up in an early wreck in last weekend's Daytona 500.
"We got a finish," he said of today's race, where he ran as high as fourth early.
"We got in a hole after Daytona and we just had to finish today.
"It was a good first day and a good learning experience with (crew chief) Todd Parrott.
"I know I've got great stuff and I know I can really do well, we just had to get a start somewhere and today was a pretty good start.
"Our communication was really good.  We stayed calm and I felt fresh in the car – we've got a good vibe going.
Ambrose dropped off the lead lap during the race, and was denied the chance to un-lap himself due an ill-timed final caution.
"We had one bad run and it was a long one where we went a lap down," he said.
"It happened towards the end of the race and we just couldn't get it back."
Ambrose sits 27th in the points standings after two races.