Winning start for defending SoK Champions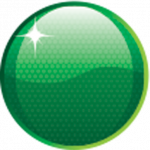 Defending Series Champions Matthew Wall, Cian Fothergill and Pierce Lehane have continued their winning ways at round one of the 2011 CIK Stars of Karting Series in Ipswich today.
In front of a large crowd Wall won both the Pro Gearbox (KZ2) finals contested today, however, his win in the second final was far from easy.
Bundaberg's Kel Treseder got the jump off the start line aboard his CRG kart ahead of Toowoomba's Tyler Greenbury and Wall.
The trio raced within close proximity throughout the opening half of the race, swapping positions on numerous occasions.
When Wall made a mistake just after half race distance, it forced Greenbury to hit the back of him and the concertina effect pushed Wall forward and allowed him to open a slender gap.
From there Wall held on for the victory while the battle between Greenbury and Treseder went down to the wire with the pair racing side by side through the final set of corners. In the end it was Greenbury who held on for the runner-up spot.
"It was a very tough race out there but I'm glad to have held on for the win," said Wall.
"I made a mistake which in a way helped me win, which is not common, but luck was on my side today."
Fothergill finished the weekend undefeated taking pole position, winning all three heat races before taking out both of today's 25-lap finals in the Pro Light (KF1) category.
The Tracksa Racing driver was forced to fend off a spirited challenge by JAM Racing's Adam Hughes in the second final on his way to victory.
Lehane was the dominant driver in the Pro Junior (KF3) ranks with the Sydneysider winning both 25-lap main events today.
The 15 year-old was never seriously challenged on his way to victory leaving Top kart pilot Joseph Mawson to settle for second place in his series debut.