Allerton dominates drama-charged Island opener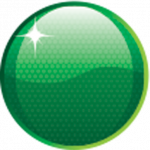 Procon Racing BMW rider Glenn Allerton has started the 2011 Viking Group Australian Superbike Championship with two wins amongst a drama-charged day at Phillip Island.
The field was forced to gamble after the Race 1 out lap, with a damp circuit sending some riders scrambling for spare bikes with wet tyres fitted.
The BMW S 1000 RR-mounted Allerton elected to remain on slicks, and despite being swamped in the opening laps, soon found pace as a dry line around the 4.45km circuit emerged.
The 30-year-old picked off place after place, and by the fifth lap found himself in the lead after blazing past polesitter Wayne Maxwell who was struggling on deteriorating wet rubber.
Allerton greeted the chequered flag with a lead of over 20 seconds, with second-place going to Ben Attard on his Aprilia RSV-4.
Proving the victory was no fluke, the NSW-based rider backed up the performance by winning Race 2 in dry conditions, again by a solid margin.
"This is the best start to a season I've ever had," said an ecstatic Allerton.
"The weekend really could not have gone better for us given we are a new team and racing a new bike.
"We made a good choice this morning on the slicks but in the second race showed that the pace was genuine.
"Given the limited time we've had to work on the bike, the team at Hepburn Motorsport have done an awesome job and I cannot fault them at all.  Thanks also has to go to all at BMW."
Allerton leaves Phillip Island with a 13-point advantage over second-placed rider Troy Herfoss, who was impressive in his first ever Superbike outing with Team Suzuki.
Herfoss' result was built on both speed and consistency. The GSX-R1000 rider settled for a strong fourth place in the opening race when unable to attack, but was on song in the second 12-lapper and raced to a comfortable podium position.
"It was a tough weekend and I'm very glad to come away sitting second," said Herfoss.
"Our testing pace was great so I was a little confused as to why I was taking a while to get comfortable on the bike.
"Getting a good result on wet tyres in the first race gave me the confidence I needed, and I was able to mix it with the leaders in the second.
"I'm taking steady steps in my approach to this season and this weekend has provided me with a solid start."
A storming ride from Attard has him sitting just a point behind Herfoss in the race for the Viking Group Australian Superbike Championship crown.
Attard and his Aprilia RSV-4 showed pace in both races. He finished a solid second behind Allerton in race 1, also gambling on slicks on a drying track.
Fifth place in the second race rounded out a commendable weekend for the vastly-experienced rider.
"We're still developing the bike but saw a chance in the opening race and pushed on with slicks, which paid off," said Attard.
"It's an encouraging result. We'll work on the bike for the next round and hope to be up there again."
Demolition Plus GAS Honda's Craig Coxhell finished fourth for the weekend with two top-five finishes.
Team Honda Racing's Jamie Stauffer rounds out the top five in a weekend that went awry for the factory outfit.
Stauffer's teammate and polesitter, Wayne Maxwell consolidated in the opening race with a podium but a mechanical problem this afternoon sees him languishing in 10th overall.
Teams and riders now set their sights on next week's second round to be held at Symmons Plains Raceway in Tasmania.