Tander: You're expected to win at HRT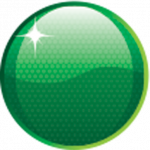 Garth Tander says there is no pressure to win races as a Toll Holden Racing Team driver – it's just expected of you.
The 2007 V8 Supercars Champion and two-time Bathurst 1000 winner says that driving for the factory Holden team, which celebrated its 21st anniversary yesterday, is a tough but rewarding job.
"It's not so much pressure to succeed when you're at HRT – it's the expectation," he said.
"Everyone expects that you have the biggest and best of everything.
"Certainly, the series has moved on quite a bit since the late 90s, early 2000s when the team was at its dominant best. The rules don't allow for the technical innovations, the budgets are more level, there's no open tyre rule.
"It's a tough series now, but people still have the same expectations."
For more with Tander and his team-mate James Courtney, see Speedcafe.com.au's exclusive video below.