Wayne Cattach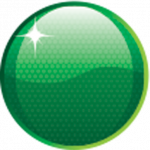 On the completion of an Olympic Games, the International Olympic Committee recognises the chief organiser of those games, awarding them with the Olympic Order in gold for their distinguished contribution to the Olympic movement.
If a similar award was on offer in V8 Supercars Wayne Cattach would be one of the sport's few administrators to rightly receive one.
As the former CEO of V8 Supercars, Cattach worked alongside Tony Cochrane on a daily basis and answered to the V8 board.
First and foremost Cattach was a businessman that worked in motorsport, as opposed to a fan of the sport living the dream of working within it. His passion, commitment and drive were for the benefit of the sport and its continued growth and prosperity.
Cattach spent 19 years working for Shell, based in Australia and the United Kingdom, holding senior positions here and looked after the oil giant's South American interests from London.
Cattach decided to resign from the company and move back to Australia with his family. On his return Shell Australia asked him to do some work on its behalf with Dick Johnson Racing, his first foray into what would become a long and very successful motorsport career.
"Shell was heavily sponsoring Dick Johnson at the time, but was concerned about some elements of Dick's business," Wayne Cattach explained to Speedcafe.com.au
"I was asked to get involved, to sort a few things out.
"I wandered into this workshop, into this new environment; really not having a clue at what I was looking at.
"I ended up staying for a number of years were we had a lot of success as a team.
"Dick and I became good friends, he still is, we sorted out the problems and I remained there until I was tapped on the shoulder to take a residency at V8 Supercars."
Cattach enjoyed his time at DJR, admitting it was an eye opener in regard to not only the daily running of a professional V8 Supercar team but how the sport operated.
"I found DJR fascinating, I enjoyed it," said Cattach.
"There were the initial business problems that I had to sort out, but I was amazed by the amount of talent and dedication that I found in the race team.
"I was horrified by the disarray and lack of organisation of the sport at that point.
"Some teams decided to go to races, some teams didn't, more racing was seen as better but they never, ever reconciled with the budgets that they had and so forth.
"There was also a huge disparity between those that had cigarette funding and those that didn't and I thought 'what a mess this is'.
"I started to focus my attention on putting some organisation into that."
It was during his time with DJR that TEGA (Touring Car Entrant Group of Australia) was formed with Cattach on the board from day one. One of the first ideas generated by Cattach was the concept of a franchise system which determined V8 team ownership.
"There was an organisation called Touring Cars International, which Dick was part-funding, it was going nowhere, it was trying to organise the sport, so I got involved in that," said Cattach
"We stopped funding this, it collapsed, then we got together with the other teams and that's when TEGA was formed.
"I served on the board from day one through until when I took over the job as CEO of V8 Supercars.
"What I brought to it was a business focus and an understanding of marketing issues, for example the concept of the franchise was first developed in my mind and I sat down with a lawyer and drafted it up.
"This is how V8 franchises all got going in the first instance and today they are worth a lot of money."
After several years with DJR, Cattach decided to look for new challenges. Happy with the direction that DJR was headed in, he was "tapped on the shoulder" by AVESCO (the Australian Vee Eight Supercar Company) and was offered the role of CEO.
"As CEO (Chief Executive Officer) I was responsible for all things," said Cattach.
"It was a pretty exciting period, for almost the decade I was there we saw average growth of 18% per annum, which is pretty phenomenal for any business.
"We developed a world class product, we took it off-shore, we introduced V8 Supercar television, we did a lot of pretty cool things."
The key people within the sport at the time were Cattach and V8 chairman Tony Cochrane, two people that have done more for the administration of the sport than any other, they were an interesting pair, seen by some as a 'good cop, bad cop' combination.
"Working with Tony Cochrane was challenging, extremely challenging," said Cattach.
"Yes we probably did play that role (good cop, bad cop) but I guess I'd do things that Tony couldn't do, and Tony did things I couldn't do.
"I mean Tony is an entrepreneur at the end of the day, that's where his strengths lay.
"I wouldn't describe him as a businessman in any way shape or form, we had a lot of head butts as you would expect, but the combination was a success and we wouldn't have lasted as long as we did if we didn't."
It was during Cattach's tenure as CEO that the championship went to Asia, racing in China. It was a challenging event but ranks as Cattach's most satisfying achievement.
"I think the biggest challenge I faced was when we actually took the cars to China for the first time," said Cattach.
"We had to firstly negotiate with a promoter who really quite frankly didn't have a clue and couldn't speak our language.
"They were a very substantial company and in the Chinese way very bureaucratic, they went into it in a very different fashion to what you would normally expect.
"I spent many hours on the contract then ripped it up and started again, basically ignoring it once it was finished.
"We realised that they couldn't cope as a promoter and we had to send our own people over there to prop it up.
"Then we had to put the infrastructure together to take 32 cars, 500 odd people and all the equipment to another country.
"We had all sorts of problems with customs, all sorts of things presented problems.
"On the day of the race, with all the formalities that the Chinese could throw at it, when I saw all the cars on the grid it was a pretty special moment."
When quizzed about some of the most difficult moments in his career, he mentions his frustrations with the V8 board. Even now, two years after his departure from the sport, he is calling for an independent board.
"I can think of times were I became particularly frustrated, these were mainly associated with my dealing with the V8 Supercar board, which I to this day think is wrong," said Cattach.
"I think it needs to follow the same model as the AFL and he NRL where you have got independent people who add value to the sport and how it is run."
Since leaving the sport in late 2008 Cattach has not attended any events and has only recently started watching V8s on television, but he was brought back into the sport to help out old friend Dick Johnson when his team started to go pear shaped last year.
"DJR got itself into another mess, it looked pretty terminal," said Cattach.
"I stepped back in to try and sort out the issues; it got to the stage that the communication between Dick and his former business partner had completely broken down.
"There was no direction, all the sponsors were confused and uncertain about their future, of course (James) Courtney had left, Adrian (Burgess) had left, it wasn't a pretty picture.
"I felt it was Dick's life work, it was the oldest team in the competition with a massive fan base and I just thought it would be wrong to let it fail, so I dusted off my race clothes and marched in and offered my assistance.
"Much to my absolute delight we've been able to sort out pretty much all the problems, we are out there competing and hopefully we'll return to the giddy heights of 2010."
With DJR sorted, Cattach returned to his non-motorsport interests. He is currently the chairman of a medical company, which focuses on products that assist with the prevention of skin cancer; he helps out with his son's business and enjoys the opportunity to travel.
"It was the right time to move on (from V8s)," said Cattach.
"My contract had expired and I was quite frankly exhausted, once I stopped I realised how tired I was. I took a complete separation from the sport.
"It was the right time for me to go and I don't regret it. By and large I'm filling in my time and quite enjoying life."