Toll Holden Racing Team celebrates 21st birthday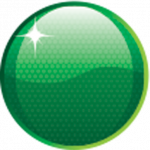 Australia's most successful touring car team, the Toll Holden Racing Team, celebrates its 21st birthday today.
It is 21 years to the day since HRT made its race debut at the first round of the Australian Touring Car Championship, held at the now defunct Amaroo Park Raceway in Sydney on Sunday, 25 February, 1990.
On that day, then-team manager/driver Win Percy steered the team's lone car on the day, the #16 VL Commodore SS Group A SV, finishing 14th after starting 16th. That race was won by Jim Richards in the Nissan Skyline HR31.
Later that year at the Bathurst 1000, Percy and Grice combined to win The Great Race, against the might of Nissan's GTR and the horde of Ford Sierras
To mark the occasion today, the Toll HRT held a party at its race headquarters in the Melbourne suburb of Clayton.
Current day drivers, Garth Tander and James Courtney were joined in the celebrations by team members past and present, and City of Kingston Mayor Cr Ron Brownlees.
Tander and Courtney began the day by cutting a commemorative birthday cake.
"Driving for the Toll Holden Racing Team is a great honour and it makes me even more proud to be here today celebrating 21 years of achievement – today is recognition of everyone that has worked with HRT and contributed to its winning heritage," Tander said.
New team-mate Courtney said the team's recent success in the Middle East added to the occasion.
"I love a party and what better way to begin my career at HRT than to arrive in time to celebrate the team's 21st birthday – and after such a great win in Abu Dhabi, it makes today even more special," Courtney said.
Holden Motorsport Manager, Simon McNamara congratulated Holden's official factory racing team on the special occasion.
"The Holden Racing Team is a much loved and valued member of the Holden family and we are incredibly proud of its achievements," McNamara said.
"We congratulate the team today on its 21st birthday and we look forward to many more celebrations together."
Toll Holden Racing Team Managing Director, Craig Wilson said the team was proud of its history.
"To get to 21 years is a fantastic achievement and one we at the Toll Holden Racing Team are extremely proud of," Wilson said.
"HRT has experienced much success over that time and it is a credit to all of the team members, both past and present that have made a contribution over the last 21 years.
"All of the 2011 Toll Holden Racing Team members look forward to continuing that success over the coming year."
In recognition of its achievements, Mayor Brownlees presented the team with a framed commemorative certificate.
"Congratulations to the Holden Racing Team on 21 years of success on the Australian and International race circuit," Brownlees said.
"As a Council, we are extremely proud of the world class, high-tech advanced manufacturers that operate in our city.
"The Holden Racing Team is to be commended for its commitment to total excellence which is required for such success.  We are very proud to have HRT as a business in the City of Kingston."
The Holden Racing Team is Australia's most successful race team, including six driver's titles (1996, 98, 99, 2000, 01, 02), six Bathurst 1000 victories (1990, 96, 2001, 02, 05, 09), and the 2009 V8 Supercar Team's Championship.
HRT also holds the all-time modern era record of 196 race wins (166 championship, 30 non-championship) – the most recent coming with Courtney's thrilling Race 2 win at the opening round of the 2011 International V8 Supercar Championship in Abu Dhabi earlier this month.
HRT's past and present driver line-up reads like a Who's Who of motor racing, including Percy, Grice, Brad Jones, Neil Crompton, Tomas Mezera, Wayne Gardner, Peter Brock, Craig Lowndes, Greg Murphy, Mark Noske, Mark Skaife, Paul Morris, Cameron McConville, Yvan Muller, Jason Plato, Tony Longhurst, Jim Richards, Nathan Pretty, Glenn Seton, Craig Baird, Jason Bright, Todd Kelly, Ryan Briscoe, Will Davison, Tander and Courtney.