Steve Richards confirmed for Carrera Cup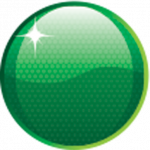 Dual Bathurst 1000 winner Steven Richards has confirmed that he will race full-time in Carrera Cup this season.
The 38-year-old has taken delivery of one of the 22 GT3 Cup Porsches shipped to Australia for the relaunched class.
After 15 years of full-time driving in V8 Supercars, Richards is set to appear in up to four categories this season, with V8 Supercars Championship (endurance race), Fujitsu V8 Supercars Series and Touring Car Masters appearances all on the horizon.
Richards says he is looking forward to making his Carrera Cup debut at Albert Park next month.
"It's going to be a great competitive series and having a full grid of cars is a great way to kick off the relaunched championship," he said.
"I'm definitely looking forward to getting out there at the Australian Grand Prix.
"Our aim for this year is to win the championship.
"It won't be easy – it's a competitive field and there are a few other drivers out there hoping to do the same.
"It'll make for an interesting start to season.
"There's no doubt we're going to see some very competitive racing at the pointy end of the grid and throughout the entire field."
Richards is set to battle against the likes of fellow former V8 Supercars drivers Craig Baird, Marcus Marshall and Michael Patrizi in the first Australian Carrrera Cup Championship held since 2008.