Mygale chassis set for Australian Formula 3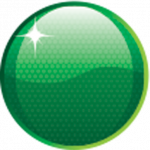 French chassis manufacturer Mygale is set to be represented on the 2011 Australian Formula 3 grid.
BRM Formula Ford driver Jon Mills has purchased an M-07 model Mygale, as previously campaigned in the British Formula 3 Championship by Ultimate Motorsport.
The car is expected to arrive within four weeks, and be race-ready in time for the 2011 season opener at Winton in May (CLICK HERE for separate story).
"I think the car is going to get a lot of attention," said Mills.
"It looks more like a Formula One car than other F3 cars in Australia and it will be great to have something different in the series. I can't wait to get the car here and get behind the wheel.
"The Mygale Formula Ford I drive is a fantastic thing and the brand has a great reputation, so I'm looking forward to seeing what the Formula 3 car is like.
"The main reason I'm doing it is because it's something different and unique, which is really exciting for me personally and for Australian Formula 3 as a whole."
It is expected that Mills will only run a part-schedule in his Mercedes-powered Mygale, as he dovetails his Formula Ford and Formula 3 commitments.
The M-07 chassis is the same generation as the F307 Dallara currently competing in Australia.
The Mygale features a dramatically different look to the dominant Dallara, with a lower, more pointed nose and a tightly sculpted engine cover amongst other aero and mechanical differences.
The M-07 scored several top-five finishes in the 2007 British Formula 3 Championship in the hands of Michael Devaney and Esteban Guerrieri.
Mygale has a strong history in Australian motorsport – winning the Australian Formula Ford Championship in 1999, 2000, 2007 and 2009 with current V8 Supercars drivers Greg Ritter, Luke Youlden, Tim Blanchard and Nick Percat.