Molly Taylor ready for British Rally battle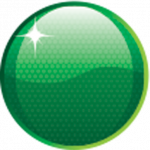 Australian rally crew Molly Taylor and Rebecca Smart are gearing up for the first step towards their debut in this year's World Rally Championship.
The duo have entered this weekend's Rallye Sunseeker, the first round of the British Rally Championship – the first time they have competed together.
22-year-old Taylor, who along with fellow Aussie Brendan Reeves, received a fully funded drive in this year's FIA World Rally Championship Academy has been joined by Smart (24 years of age) for elite training sessions aimed at developing young drivers through to the top levels of the sport.
"While we're obviously going out to be as competitive as we can be, this weekend is really more of a 'shakedown' for Bec and me, in readiness for the WRC round next month," said Taylor.
"We've been practising my pace note system so Bec is familiar with it, and working out all the other processes that are involved in competing in an international event.
"The WRC is going to be a huge challenge for us, particularly because we haven't competed together before. I'm sure we have different ways of doing things but we have to develop a system that works for both of us and this weekend will give us a chance to sort out what works and what doesn't."
Rallye Sunseeker is based in Poole and Bournemouth on England's south coast and kicks off with a ceremonial start on Friday, February 25. The actual rally is run on Saturday with a total distance of 257km, of which 96.56km (11 special stages).
A total of 63 cars are entered in the event, but only 28 in the 'international' category that the Australians are contesting. They'll drive a Ford Fiesta R2, similar to the car they will use in the WRC this year.