Formula 3 adds Winton V8 Supercars event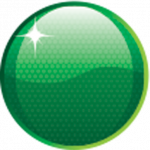 Formula 3 Australian Drivers Championship organisers have confirmed a second appearance on the 2011 V8 Supercars support card.
The single-seater class will open its season alongside the V8 Supercars at Winton on May 20-22, in addition to the June 17-19 Hidden Valley event announced last December.
The news brings the total number of confirmed Formula 3 rounds up to six, with four having already been locked in with the Shannons Nationals.
According to Formula 3 chairman Ian Richards, further V8 Supercars events at Queensland Raceway and Symmons Plains are also possibilities.
"We think it's worth the wait we have had in confirming our opening round this year," said Richards.
"Mick Ronke (Winton chief executive) and his team have for a long time been supporters of open-wheel racing and we're proud to continue that tradition.
"We understand that the year is rapidly moving on, however we now have six very strong events confirmed and are working towards announcing the seventh, which we hope to be at Queensland Raceway in August and we feel we are 90% of the way there.
"Added competitor interest has also encouraged us to continue discussions for an eighth round at Symmons Plains in November.
"This has been about securing the best possible schedule for our competitors.
"The late-May start still gives us plenty of time to assemble a strong and competitive grid to take to Winton."
Formula 3 has also announced an array of competitor incentives for the season, including free entry at the final round for those that commit to the full campaign.
Control tyre supplier Kumho has stepped up to the plate with prize money, offering a $5,000 bonus for the year's 'Key Contender' (for which the criteria has yet to be announced).
The three-round 'East Coast Shootout' concept trialed in 2010 will return with a $5,000 prize pool, while the previously announced Forpark Australia F3 Scholarship will act as incentive for National Class competitors.