Former CEO: V8s need independent board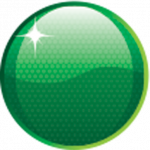 Former V8 Supercars CEO Wayne Cattach believes that the category should introduce an independent board.
The V8 Supercars board, which controls the operational and financial workings of the V8 Supercars Championship and the Fujitsu V8 Supercars Series, is currently made up of four team representatives, two Sports & Entertainment Limited representatives and two independents.
With V8 Supercars Australia owned 75 percent by the teams and 25 percent by SEL, Cattach sees the current structure as far from ideal.
"I can think of times where I became particularly frustrated (when working in V8 Supercars), these were mainly associated with my dealing with the V8 Supercar board, which I to this day think is wrong," Cattach told Speedcafe.com.au.
"I think it needs to follow the same model as the AFL and the NRL where you have got independent people who add value to the sport and how it is run."
The AFL moved to its current structure in 1993, which sees the sport governed by a 10-man board referred to as the AFL Commission. While the Commission members are elected by the teams, the structure sees decisions made independently, leaving the teams with only limited veto rights.
The NRL has a six-man board (referred to as the Partnership Executive Committee), consisting of three News Limited and three Australian Rugby League representatives. While News and the ARL share ownership of the sport, the PEC structure sees the sports operational decisions remain independent of the teams.
Currently, the media giant is seeking to divest its stake in the NRL, which will give the decision-making process further independence.
While the V8 Supercars ownership structure is also expected to change in the near future, after SEL put its stake on the market last December, it is unclear how the teams' representation on the board will be affected if their stake in the sport drops below 50 percent.
The current team representatives on the V8 Supercars board are Roland Dane (TeamVodafone), Tim Edwards (Ford Performance Racing), Ross Stone (Stone Brothers Racing) and Brad Jones (Brad Jones Racing).
James Erskine and Tony Cochrane fill the SEL slots, while Mark Skaife and Roger Cook play the role of independents.
In addition, Todd Kelly (Jack Daniel's Racing) and Paul Morris (Paul Morris Motorsport) are alternate board members, filling in for each of the team representatives as necessary.
For more with Wayne Cattach, CLICK HERE for today's edition of HDT's Where are they now?