Drag racers foot transport bill after floods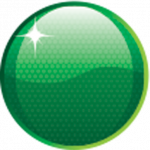 East coast drag racers are counting the extra costs of heading to the Westernationals at Kwinana Motorplex, Perth, after a freak flood derailed team's transport plans.
Queensland, New South Wales and Victorian teams were scheduled to load their race cars and gear onto a train tonight to head across the Nullabor for the March 4-5 event, but have been forced to revert to road transportation due to floods rendering the train track between Adelaide and Perth unusable.
If the teams had boarded their containers onto the train, they wouldn't have had access to their equipment until after qualifying – potentially ruling out nearly 40 cars from the event.
The Perth round of the ANDRA Pro Series is a vital event for the national drag racing competitors as it carries 50 percent bonus championship points due to the long haul.
Now, not only are the drag racers traveling the long distance, they'll be paying up to three times as much to get there via road.
Gary Phillips, a 14-time Australian drag racing champ, says that all teams are hustling to make alternate travel plans.
"Everyone has had to make other arrangements. The rail deal is not going to happen, so we're in the process of planning road transport," Phillips told Speedcafe.com.au.
"The containers were to be loaded today. The train was supposed to leave at 6pm tonight, where it was heading to Sydney and Melbourne where it would have picked up the other crews. We were all on the same train.
"We're all trying to scramble now to get road transport."
Phillips says that the cost of road transport is considerably more than rail.
"It's three times the dollar amount. It's thousands and thousands more than what it costs by train. It's ridiculous, but there's nothing we can do," he said.
"It's a vital round for us to get to. The round offers a bonus 50 percent points, plus we have sponsor commitments. It's not just a matter of saying "Bugger it, we won't go.
"There's many important factors for us going there, so we've just got to do what we've got to do.
"If they get it repaired in their timeframes, we still wouldn't have got there until Sunday morning which is after qualifying has finished.
"The train is definitely not an option. There's quite a number of containers that are going to be affected. There's only one rail line, so when it's down, it's no good."
The Westernationals, to be held on March 4-5, celebrates its 40th anniversary next weekend.