Button V8 start desire the catalyst for Bathurst laps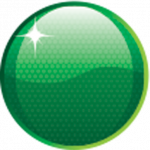 Jenson Button's desire to compete in the Bathurst 1000 – Australia's Great Race – is a key reason behind Vodafone's push to get him into a V8 Supercar at the famous Mount Panorama circuit.
The Vodafone McLaren Mercedes F1 driver is set to have his second stint in a V8 Supercar on March 22, driving a TeamVodafone V8 Supercar at Bathurst next month.
In a Vodafone-inspired event, Button will swap his McLaren Mercedes for the V8 Supercar, with Craig Lowndes driving the McLaren around the Mountain track.
If time permits, Button may also have the chance to drive the McLaren around Bathurst as well.
At this point in his racing career, Button is unable to compete in a V8 Supercars race due to his F1 duties, so for the time being, this publicity stunt is the closest he'll get … for now.
Vodafone's current slogan is 'Power to you,' and according to Steve Saunders, head of Sport Sponsorship for Vodafone, he says that Button's desire to race at Bathurst was the impetus to kick the driver/car swap idea back into life.
"Jenson expressed some interest in doing something like this last year, and that's how it all begun," Saunders told Speedcafe.com.au.
"He wanted to come back. He has said that he's wanted to compete at Bathurst one day, so we thought "Lets take him to Bathurst!"
Organisers are waiting for final CAMS permit approval before putting the finishing touches on the day's schedule.
Saunders says that the permit is close to being finalised yet but will know the outcome in the coming days.
"We're still working through all of the finer detail," he said.
"Obviously we're still waiting for our permit to be approved, but we're working through all of the details with the hope that there's no issues.
"In terms of the schedule for the day, if Jenson is going to drive the F1 car as well as Craig, it takes nearly an hour to change the car because they move pedals and change seats. It's not like the V8s where you pretty much throw a bit of foam in the seat and away you go.
"We're working through that now and hope to have it finalised soon."
If all gets approved, the McLaren test team (responsible for running the car) will arrive at Mount Panorama a couple of days before hand to analyse the track.
It is expected that the F1 car will have no issues navigating its way around the 6.213km track, although driver caution may be needed at The Cutting and The Dipper.
Event organisers are anticipating a huge turn out on the day, with a crowd of 10,000 people expected to converge on the event.