Triple race duties for Cameron McConville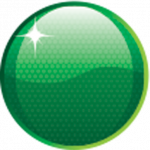 Cameron McConville will be one of the busiest men at Australian race tracks this year, competing in the Yokohama V8 Utes, plus acting as the Driving Standards Observer/Advisor for Carrera Cup and Formula Ford.
McConville will drive the #61 Bundaberg Racing V8 Ute, prepared by Walkinshaw Racing.
He will also continue in his role as the Driving Standards Advisor to the Formula Ford title, plus take on a new role as the Driving Standards Observer for the reborn Carrera Cup Championship.
Each of the championships consists of eight rounds, and there are two race weekends where all three categories are on the same card.
McConville says that he is looking forward to the challenge of a busy racing schedule.
"I'm pretty excited about the two observing roles," he told Speedcafe.com.au.
"I see the Formula Ford class as the future champions, so I enjoy having a mentoring role. With Carrera Cup, it's a brand-new series. Jamey (Blaikie) runs a really professional show, and when he offered me the position, I jumped at it.
"I want to develop my skills in these roles, so when I stop driving completely down the track, I think I can offer something there.
"With the variety of drivers, the Carrera Cup Championship will be something for me to get my teeth stuck into, and it will be a challenge. There's a mix of what we are calling the 'elite' class – guys who are weekend racers, and then you'll have the guys up the front like Craig Baird and Michael Patrizi.
"We'll have the same set of rules applied, but probably have some leniency for guys who are new to the sport. We're working through that with Paul Taylor (series race director). I'm really looking forward to the challenge."
On top of his V8 Ute racing and driving observing, McConville will also compete with the Walkinshaw Racing organisation in the V8 Supercars endurance races at Phillip Island and Bathurst.
Meanwhile, to get his head around his new Ute, McConville tested at Winton Motor Raceway this week, getting his first taste of a Walkinshaw-prepared utility.
"It was just an initial shakedown run. The car has been pretty much rebuilt – I think the only panel that hasn't changed is the roof," McConville said.
"The cars are exactly as I remember them. They're difficult to drive, challenging, but fun at the same time. We had a bit of an oil leak at the start of the day, so we really didn't get any solid running until after lunch.
"We gave it a good shakedown and, as I say, it was pretty much exactly the same as I remember them to be."
The Bundaberg-sponsored car has been totally rebuilt over the off-season after WR purchased the car from Ryal Harris.
"The car has been prepared to perfection," he said.
"When we got it, it was pretty tatty. With all due respect to Ryal, it was all probably budget related for him, but it was in need for a massive birthday and it's a credit to the HSV engineering guys, particularly Dave Elliot who has been involved in the Fujitsu program in the past. He has pretty much rebuilt it himself. He's done a great job.
"The Bundy Ute will certainly be one of the most professionally presented V8 Ute in the field."