Tony Kanaan out of IndyCar Series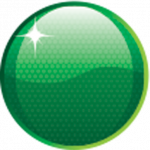 Former IndyCar Series Champion Tony Kanaan will not drive for de Ferran Dragon Racing this season, having failed to raise the required budget.
The 36-year-old Brazilian announced a deal with de Ferran in December, after his eight season stint with Andretti Autosports had come to an end.
Kanaan told the Indianapolis Star yesterday that he is now back on the IndyCar Series driver market.
"I came up with some money, but not enough," Kanaan said of his de Ferran deal.
"It's hard to take, especially a month before the championship starts.
"It's sad, but I'm going to keep fighting and go find something to drive."
While several teams, including Newman-Haas, Conquest and KV have yet to lock in their drivers, it is understood that they all require a budget.
In other IndyCar news, series organisers have announced that Las Vegas Motor Speedway will host its 2011 season finale on October 16.
The race will feature a $5 million bonus for any driver "from outside the IndyCar Series' who can take victory.
Series boss Randy Bernard says that a maximum of five entries will be accepted.
"We showcase our drivers as being the very best, fastest and most versatile in the world, and we are putting our money where our mouth is," said Bernard.
"If any racecar driver in the world outside of the IZOD IndyCar Series can win the Vegas race, we will give you $5 million.
"We will accept five entries for this challenge, with entrants being determined by mid-summer."
Not coincidently, the Las Vegas weekend sees the NASCAR Sprint Cup run its Bank of America 500 at Charlotte run on Saturday night, leaving drivers free to compete in IndyCar on Sunday.
It is thought that the most likely to do 'double duty' would be the drivers from Penske Racing and Ganassi Racing's Sprint Cup squads.
Brad Keselowski, driver of Penske Racing's #2 Miller Lite Dodge, was quick to voice his enthusiasm for the concept via Twitter.
"Wonder if RP (Roger Penske) would let me run for irl (IndyCar) bonus? Sounds like fun," he wrote.