Radical steps up to Shannons Nationals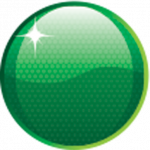 The Radical Australia Cup will run as a national series for the first time in 2011, having joined the Shannons Nationals calendar.
Previously racing as a class within the Racing and Sports Cars NSW Championship, the single-make sports car category will complete a five round series, beginning with the opening round of the Shannons Nationals at Wakefield Park on April 1-3.
Subsequent rounds will be held at Phillip Island (May 28-29), Winton (June, 24-26), Eastern Creek (July 15-17) and Morgan Park (August 12-14).
A second series, the Radical Clubman Cup, will run an additional nine round calendar supporting the NSW Motor Racing Championships and the Independent iRace Series.
The Radical Australia Cup will once again be held for the four-cylinder SR3 models this season, after plans to introduce the SR8 V8 were shelved due to a lack of numbers.
With an estimated 60 SR3s currently in Australia, including a large fleet prepared by Radical from its Eastern Creek base, category spokesman (and 2010 Radical Cup winner) Peter Opie is looking forward to a strong season.
"We're really excited about the year ahead," said Opie.
"The association with the Shannons Nationals provides us that extra step above and beyond what we achieved last year.
"We've got some new entries to go with a number of the teams that entered the series last year, and we've also got a number of new cars."
Although the Radical Australia Cup is aimed squarely at businessman-racers, Radical's endurance racing formats have attracted several well-known co-drivers in the past, with last December's Eastern Creek meeting including the likes of Greg Murphy, Warren Luff and Ben Barker.
Shannons Nationals series director Rob Curkpatrick believes the Radical Australia Cup is a positive addition to the variety-packed Shannons card.
"We'd been talking to them for 12 months about the possibilities," Curkpatrick told Speedcafe.com.au.
"It's a terrific addition to our program – it's a great car, and Radical have a great business model.
"The Radical Australia Cup has been some time in the making, they've built it carefully and it's got a strong future.
"So it's a good fit for the Shannons Nationals."
The winner of the 2011 Radical Australia Cup will receive an 'all expenses paid' Radical Masters drive at the Nurburgring.
CLICK HERE to see the full schedule of Shannons Nationals categories and events