Ford ups its support of Webb in 2011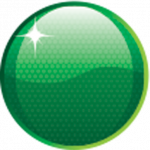 The Ford Motor Company has stepped up its support of Jonathon Webb's Mother Energy Drink Racing team this year.
After receiving limited support from the blue oval in his first year in the Championship series last season, Ford has upped its backing for 2011.
Webb, currently eighth in the V8 Supercars Championship after two races, says that the factory's support is a vote of confidence.
"Having the financial backing and the support of Ford is great validation for the effort we put in last year," Webb said.
"It means we're on the right track and its great to have Ford putting their faith in us to continue to develop as representatives of the Ford brand in motorsport."
Ford's Group Manager Motorsport, Sponsorship and Events Christopher Styring says that Webb has a big future in the sport.
"We're very pleased to be able to support Jonathon and his new team," he said
"We believe Jonathon has a big future in V8s and we look forward to working with him in 2011 and see him continuing to develop as a driver who we hope to see at the front of the field in the next few years."
In other Mother Energy Drink Racing news, the team has signed Irish driver Richard Lyons for the V8 endurance races at Phillip Island and Bathurst. CLICK HERE for Speedcafe.com.au's story.
The next round of the V8 Supercars Championship will be held at the famous Adelaide street circuit for the Clipsal 500 on March 17-20.