Bahrain GP could be rescheduled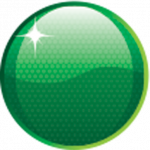 Formula One may yet race in Bahrain this season, according to Bernie Ecclestone.
The Bahrain Grand Prix, scheduled as the season-opener on March 13, was cancelled earlier this week due to unrest in the region.
Speaking to the Daily Telegraph, Formula One Management boss Ecclestone said that the race could be rescheduled if the conflict comes to an end soon.
"What has happened in Bahrain is desperately sad but one month ago everyone was looking forward to the race," he said.
"No one had a problem with it then.
"If everything is peaceful, which we hope it will be, then we will try our best to fit it in."
It is unclear where Bahrain could slot back into the already packed schedule.
While twinning Bahrain with the season finale in Abu Dhabi appears a sensible option, it is unlikely that Yas Marina would be comfortable with such an arrangement.
Unless a currently scheduled race, such as the inaugural Indian Grand Prix in October, is replaced by Bahrain, August's four-week break is the only clear opening.
Ecclestone has made it clear that Bahrain will not be required to pay the estimated $40 million race fee if the event does not take place.