Johnson to compete at Targa Tas in Chevy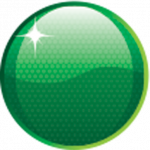 Touring car legend Dick Johnson will compete in this year's Targa Tasmania in a Chevrolete Corvette ZO6.
The five-times Australian Touring Car champion and V8 Supercars team owner will return to the classic Apple Isle race, competing in a Corvette.
The 65-year old last competed in Targa Tasmania in 2000.
Powered by a 7-litre V8 engine, the Corvette is owned by long-time Targa competitor, Yellow Cab's Neill Ford, one of Dick Johnson Racing's sponsors.
Johnson is excited to be contesting the 20th running of Targa Tasmania.
"I've done Targa three times previously and it is just a great event to participate in," Johnson said.
"It's fantastic to be able to go back again with the fantastic support of Neill Ford and his family and crew at Yellow Cabs."
Johnson has no expectations for the event, with the aim of finishing his number one priority.
"Other than finishing, the goal is to at least get a Targa plate, but I'm really not going there with any preconceived aspirations other than to have a lot of fun," Johnson said.
Johnson's entry in Targa means that he will not be present at the V8 Supercars round at Hamilton, New Zealand.
Car owner Ford is pleased to be bringing the Australian motorsport legend to Targa.
"When we heard there was to be a legends event, Dan, Nathalie and immediately thought of Dick, and the chance to run the three cars in the same event. I might also add there is nothing like a good lunch to seal the deal!" he said.
"Yellow Cabs is expanding rapidly with Roger Burdon and his family in Tasmania. We believe Targa Tasmania will see Yellow Cabs in Tasmania grow even further."
The 20th anniversary running of Targa Tasmania starts on Tuesday, April 5.
After a 5.1 kilometre prologue stage around the streets of George Town to decide the event running order, competitors tackle 38 Targa stages over five days, ending at Wrest Point on April 10.