BJR keeps Tom Williamson under its wings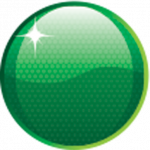 Tom Williamson will remain a member of Brad Jones Racing and its junior driver program, even though the V8 team is not preparing his Formula Ford this year.
Williamson will race for the factory Borland Racing Developments squad in a brand-new Spectrum this year after racing a BJR-prepared Mygale in 2010.
Due to BJR's current lack of major sponsor for its #14 V8 Supercars (driven by Jason Bargwanna), the team has decided to focus its energies on its core product.
Williamson enjoyed a strong finish to last year's Formula Ford title, finishing fifth for the round at Sandown and is looking forward to the new year with a new team.
"Brad and Kim have been great for me over the past few years, and they've helped with my placement at Borlands," he told Speedcafe.com.au.
"Obviously I would have been happy to continue with BJR, but they have other things on at the moment and couldn't dedicate themselves 100 percent, so driving for Mike Borland's team is a great option.
"That team has proven over many years to be amongst the front-runners. Driving for a squad which has had champion drivers like Mark Winterbottom, John Martin and Ash Walsh is a testament to their ability."
Kim Jones told Speedcafe.com.au that it was in the best interest of Williamson's career for him to move on.
"We worked really hard with Tom last year and towards the end started to get some very strong results," Jones said.
"With the current situation at our team, we couldn't dedicate enough resources to that job.
"We think Borland's factory team will provide Tom the perfect environment and we're sure that Tom will be able to produce some great results for them.
"He is still apart of our team and we want him to play a role moving forward."
The first round of the Australian Formula Ford Championship will be held at the Clipsal 500 (March 17-20).
In other Borland/Formula Ford news, Mike Borland was recently awarded the Phil Irving Award, recognising outstanding skill and achievement by an individual Australian engineer or Australian engineering company devoted to serving local motorsport.
Borland's BRD organisation constructs both the Spectrum Formula Ford and the Sabre Formula Vee chassis.