Australian Superbikes all set for Phillip Island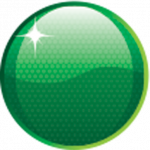 An eventful off-season shuffle will see a host of familiar faces piloting new rides when the 2011 Viking Group Australian Superbike Championships get underway at the Phillip Island Grand Prix Circuit this weekend.
Sharing the track with World Superbikes for their traditional opening round, the Aussie stars of the Superbike/Prostock, Supersport and Superstock classes are set to scrap to the last lap for points in a pair of races each.
While the Superbike class is stacked full of seasoned campaigners, all eyes will be on the #17 Team Suzuki GSX-R of Troy Herfoss who enters his rookie season in the 1000cc class.
With just two full seasons of road racing behind him, the 24-year-old from Goulburn in NSW is already showing the attributes of a future world champion.
Despite his success – Troy was crowned Australian Supersport Champion in 2010 – Herfoss is determined to remain grounded in his approach to this new challenge.
"Moving from the Supersport to the Superbike was a big unknown for me," said Herfoss.
"Until I started testing the new bike I'd never actually ridden a 1000.
"I'm feeling comfortable on the bike and it probably fits me better than the 600 did which is a good sign.
"My immediate goals are to finish every race; achieving these I hope to enter the final round with a mathematical chance of fighting for the title."
The experience and racecraft of Team Honda Racing's Jamie Stauffer will make him one of Herfoss' closest title threats.
The Kurri Kurri-based rider strung together two near-perfect seasons from 2006-2007, emerging champion on both occasions.
His results in seasons past have been uncharacteristic, and he is sure to be back to full strength on the proven package of the Paul Free-engineered Honda CBR1000RR.
"Our tests have all been positive and I already feel right at home on the bike," said Stauffer.
"The team will be strong in 2011 and if I can put in top, consistent finishes then I feel I can be in the running at the end of the season.
Stauffer said partnering such a competitive rider in Wayne Maxwell would help to keep him focused.
The move of 2010 runner-up Maxwell to the factory Honda effort opened up the competitive Demolition Plus GAS Honda Racing seat which will be occupied by 2003 Australian Superbike Champion Craig Coxhell.
Coxhell and his CJC Racing team campaigned a successful season aboard a Prostock-spec BMW S 1000 R in 2010, but plans to race the bike in Superbike trim in 2011 stalled.
A chance phone call from GAS Honda owner Geoff Winzer resurrected Coxhell's 2011 ambitions and he is hopeful of factoring in the championship fight.
"We had been working on a deal to race the BMW in the Superbike class but the sponsorship dollars dried up," said Coxhell.
"I was fortunate enough to receive a call from Geoff (Winzer) and the offer to race the Demolition Plus GAS Honda.
"I won a Superbike privateer title with the team in 2009 so it is good to be back on board and racing a bike that I know has the potential to win races.
"The opportunity to run a full season on a Superbike has provided a real motivation boost. I've been training hard and feel the most fit and focused that I have in quite a few years."
Like the Superbikes, there will be no number 1 plate holder in the Supersport field, and a hungry pack is waiting to lay claim.
The battle between Suzuki's Brodie Waters and Triumph's Christian Casella looks set to resume, and a number of new faces to the class look set to buy in.
Yamaha returns to the Australian Supersport Championship in factory capacity, fielding Kevin Curtain and Rick Olson on the successful R6.
Nick Waters, brother of Brodie and 2009 Superbike champion Josh, makes the move up from Superstock and will be competitive on a Suzuki GSX-R600.
A total of 23 riders will contest the Supersport races this weekend. In the Superstock ranks (formerly Superstock 600), an incredible 43 entrants will be vying for position.