TeamVodafone weighs up Gold Coast options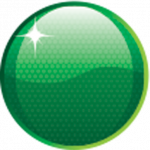 Roland Dane is weighing up his international driving options for this October's Armor All Gold Coast 600.
After a mega successful debut event last October, the owner of champion outfit TeamVodafone is looking at a number of drivers to partner his regular pilots Jamie Whincup and Craig Lowndes.
All 28 cars in the V8 Supercars field will be required to field an international driver next year (replacing the 2010 system where each two-car team only had to run one overseas star).
Speedcafe.com.au has learnt that former Champ Car champion Sebastien Bourdais, one of the stand-outs in last year's Gold Coast event, is one of the men at the top of Dane's wish-list.
Dane says that he is looking at drivers with experience in V8 Supercars, plus drivers who have never experienced the cars before.
"I'm still weighing up our options," Dane said.
"We haven't been in any massive hurry to do anything there. We're still weighing it all up.
"Sebastien (Bourdais) did a great job last year, but a fair number of other people did as well. I'm going to leave the door wide open as it is right now so I don't pre-empt the way we're thinking. We've got a completely open mind on that situation at the moment.
"We've got a number of people on the radar for that Gold Coast gig, but I suspect we're quite a few weeks from making an announcement and having all our ducks in a row."
Dane says that one driver who won't be part of his international squad is Allan Simonsen. The talented Danish driver is in the market for a drive with a team at Phillip Island and Bathurst, and new-for-2011 V8 rules prohibit Gold Coast international drivers from competing in the regular endurance races and the GC 600.
"Allan is really setting out to do the Phillip Island and Bathurst race, and under the rules this year, he is not eligible to do Gold Coast," Dane explained.
"I suspect he'll end up doing those races because he has experience in these cars. It would be crazy for someone not to pick him up. He is in an ideal position."
The Armor All Gold Coast 600 will be held on October 21-23.