Race winning Porsche returns to Aus GT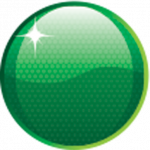 Max Twigg's race-winning Porsche GT3 Cup S will return to the Vodka O Australian GT Championship in 2011 with a new owner.
While Twigg will move back to the Australian Carrera Cup Championship this season, his Cup S has been sold to South Australian businessman Andrew Taplin.
The real estate agent will complete the full GT Championship in the car, beginning with the Clipsal 500 on March 17-20, where the GT drivers will compete for the Murray Walker Tourist Trophy.
Taplin says he's looking forward to once again competing at the Clipsal 500, having driven a Lamborghini Gallardo GT3 at the event last year.
"I think the Porsche is probably a little better suited to the Clipsal 500 Adelaide circuit as compared to the Lamborghini and I would certainly expect to be at the pointy end of the field at my home event', Taplin said today.
"Australian GT Management has done a really great job with the Vodka O GT cars being housed together with the Murray Walker Extreme Machines at the Clipsal 500 Adelaide event and to have our main race for the Murray Walker Tourist Trophy is another indication of the prestige of the Championship."
The Porsche is currently being re-liveried Taplin Real Estate's black and yellow colours.
The car will be prepared by South Australian Porsche specialists Buick Motorsport, and enjoyed a successful outing at Mallala last weekend, taking out the Sports/Tarmac Rally Cars category at the opening round of the South Australian Championships with Taplin at the wheel.