Kiwi Champions set to take on Australia's best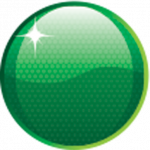 New Zealand Karting Champions Karl Wilson and Aaron Marr will take the challenge to Australia's best drivers when the 2011 CIK Stars of Karting Series kicks off this weekend in Ipswich, Queensland.
Wilson, who is multiple-time New Zealand Champion, will be teaming up alongside reigning Pro Gearbox (KZ2) Champion Matthew Wall in the Dominic Albanese-led BRM outfit for the five-round series.
The 26 year-old Wellington driver has competed in Australia on several occasions previously, but he believes this year's series will be one of the toughest challenges of his career.
"Australia has always had a high level of competition but with the CIK Stars of Karting Series coming back I hear it has lifted to another level," said Wilson.
"The opportunity to race alongside Matt, who is one of the all-time greats in Australian karting, was too good to refuse and I really can't wait to get out there.
"With 29 drivers lining up on the grid this weekend, all of which are very good drivers, it is going to be an amazing challenge.  Sure I'll be outnumbered by the Aussies but I'll be fighting hard to get one up for the Kiwi's."
For Marr, this weekend will be his debut in Australia's elite level of karting and like Wilson he is fresh from claiming victory in his category (Pro Junior – KF3) at the recent CIK Trophy of New Zealand.
The 15 year-old Wanganui driver will line up against Australia's best young juniors including defending series champion Pierce Lehane, dual Australian Champion Joseph Mawson and 2010 series runner-up Brock Plumb.
A record number of 29 Pro Gearbox (KZ2) entries have been received for round one, including eight of the top ten finishers in last year's title chase.  When added to a super impressive 21 Pro Light (KF1) field and the same number in Pro Junior (KF3) it is the largest number of Pro drivers assembled for a round of the CIK-style series since the late 1990s when the likes of Jamie Whincup, Mark Winterbottom and Michael Caruso were lining up on the grid.
The drivers will take to the circuit for the first time for practice on Friday ahead of the qualifying and heat races on Saturday with the finals on Sunday.